DevOps Engineer
Quickspin is an award winning games developer working with social online video slot machines for the gambling and social gaming audience. We are now looking for a talented backend developer to join our team, on site in Stockholm.
Qualifications and experience
Passion for automation & a mindset to automate everything.
Experience with configuration management.
Experience with continuous integration & delivery systems.
Experience with automation servers like Jenkins is required (Working knowledge of Jenkins pipeline is a plus)
Strong background in Linux/Windows administration
Solid understanding of cloud technologies (experience with AWS is required)
A working understanding of coding and scripting (python, Groovy, nodejs etc)
Experience with Docker and maintaing Docker containers.
Solid understanding of Version Control & build systems.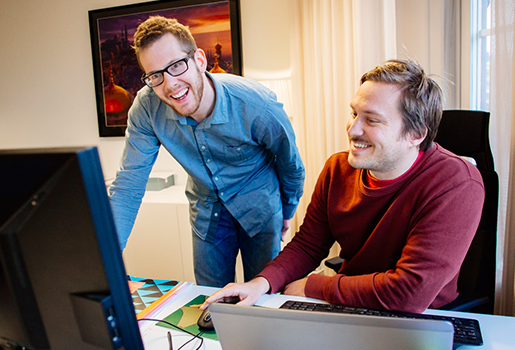 We also value
Ability to use a wide variety of open source technologies and cloud services.
Evangelist for getting software engineers to adopt CI & relevant automation Techniques.
Ability to develop scripts and automation tools that are used to build, integrate, and deploy software releases to various platforms.
Interest in researching and analysing the application of new software development & configuration management methodologies to our current needs.
Knowledge of best practices in DevOps
DevOps Engineer at Quickspin is a diverse role focused on Continuous Integration, Continuous Delivery, development and maintenance of build system along with the version control system. You will work in our core  development team along with other experienced and talented developers. The team is in charge of  our overall development framework, builds and infrastructure, providing a both driving and supporting  role to all other teams. The tasks range from higher level tech strategies to hands on development.
We are looking for a person that has the ability to identify and address bottlenecks and drive internal  development projects to help streamline and support our business growth.
As a person you are a team player with strong initiative and self-motivation thriving in a small team  environment where the route from idea to implementation is very short. In return we offer an excellent  benefit package and a challenging and rewarding job in one of the fastest growing and most exciting  industries there is.
You will work in an ambitious, casual and fun atmosphere at an award winning company. We are also  proud to say that we have an exceptionally high employee satisfaction index, flexible hours and the  opportunity to have your work seen and enjoyed by millions of users, world-wide.
Interested?
Send your CV and cover letter to Ambreen Sheikh at jobs@quickspin.com