Come
work with us
Would you like to work in an ambitious, casual and fun atmosphere at an award winning company?
Job openings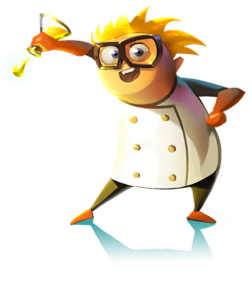 The Quickspin main office may be located in Stockholm, Sweden, but we are a multinational company. Our offices host skilled people from all around the world, and every team is a melting pot of individuals from all walks of life. Our diverse workforce is reflected in our games, as the different perspectives of our employees lend themselves to interesting and innovative ideas.
Our goal is to keep expanding our team at a pace which ensures the happiness of our employees and the sustainability of our creative games portfolio.
We are dedicated to the comfort and well-being of our team. We believe that good slots are created by happy people, and so we ensure that our employees enjoy their work.
Quickspin family
Job openings
If there isn't a current listing for your field, you are more than welcome to send us an open application.
Do take note of that we receive many applications, and that it may take up to a week for us to get back to you.
Clint Andersson
Clint is also a Programmer and Game Developer. He has a past of developing award winning children's games, and also claims that he's amazing at literally all video games (this may or may not be the actual reason we slapped him on camera). Like most Quickspinners he becomes very offended when asked about his favorite film – since it's impossible to only pick one.
Jacopo Volpin
Jacopo is one of our client developers and used to fight bears in Canada. Computer-generated ones, not the real thing, that is. His favourite Quickspin game is Goldlab, which just happens to be the first one he worked on from the beginning. He dreams of getting lost in Patagonia and says Jurassic Park is still his favourite movie. Do they still have T-Rex in Patagonia?
Daniel Lindberg
Quickspin's CEO is a jack of all trades, being just as talented at wiping tables in the kitchen as he is at interacting with staff, board and shareholders. He's been with the company since the very beginning, and would list Crystal Queen, Second Strike and Goldilocks as his favorite Quickspin games to date.
When the holidays come along he's your go-to entertainer, as he knows the first two guitar chords to the Swedish christmas carol "Gläns över sjö och strand".
Sandra Kiesel Lindberg
Sandra is an HR Manager who used to work for an IT consultancy, but now finds slots are much more fun. She'd like to be more patient and to be able to speak every language in the world, which, to be honest, may take a certain amount of patience. Don't ask her about table tennis. Do ask her about Gotland, which is her second home. And Palma, which she likes too. And Asia. Just not table tennis, OK?
Linn Lange
Except for being an excellent Marketing Manager, Linn is the sole reason that everyday work doesn't end in implosion. Without her clever ideas and fun adventures, working at Quickspin simply wouldn't be the same. If she were to list her favorite games, they would be Big Bad Wolf, Crystal Queen and Spinions. Her dream is to one day sail across the Atlantic, a goal fitting her fierce and passionate personality.
Samira El Garda
Samira is an accountant, who started work here on December 13th, 2016. Accountants are always really precise, have you noticed that? She's back at work having taken some time off to raise her young kids. Her favourite film is The Message and she's big on historical dramas. She'd love to go to Dubai or the Emirates and says that one of her hidden talent is solving maths riddles. Funny that, being an accountant!
Tomas Augostinovic
Having worked as a Developer for Quickspin for many years, Tomas favorite games range from classics like Sinbad and Jewel Blast, to Crystal Queen. Perhaps it's the story elements of some of these games that peaked his interest, since he harbors a passion for history and culture. He's also humble, since if you were to ask for his hidden talents, he would reply that the fact that he has no hidden talents – is his hidden talent.
Andreas Niklasson
As one of Quickspin's many skilled Gamecrafters Andreas harbours a love for Spinions, Genie's Touch and Razortooth. Perhaps it's the dangerous edge of Razortooth that has drawn him in as one of his hidden talents is to make Predator sounds. If he could go anywhere in the world, he would trade the chilly Swedish climate for the humid swamps of Borneo.
Our people
The Quickspin Family
13
Ping pong matches per day
11
Different ways we take our coffee