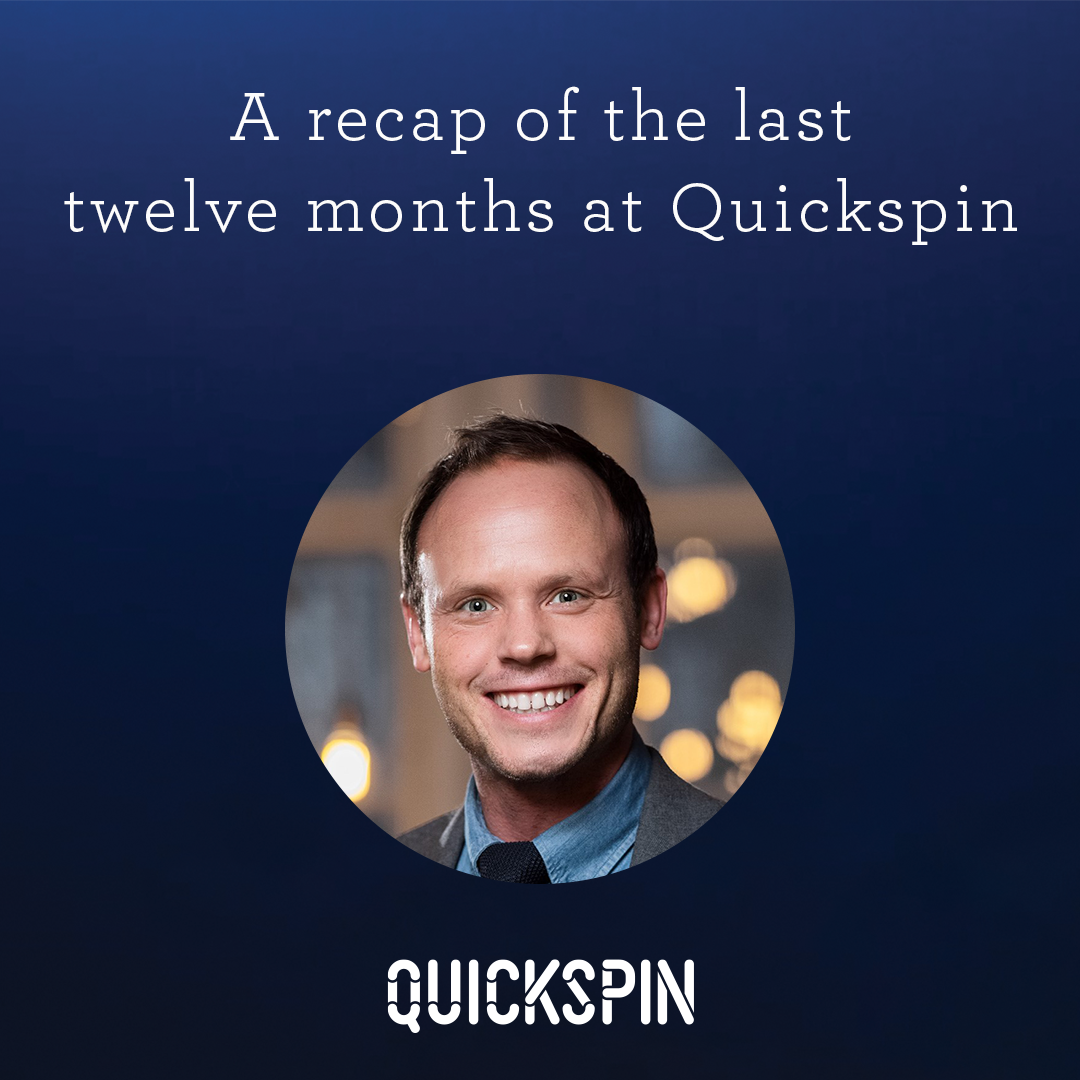 December 31, 2020
2020 recap by Daniel Lindberg, Quickspin CEO and Founder
As 2020 is coming to an end, I would like to share a recap of the last twelve months at Quickspin. So what have we been up to over here? Quite a lot!  
First of all, we've released 13 new games. This includes blockbuster game of the year Nero's Fortune, premium release Hammer of Vulcan, and Big Bad Wolf Christmas Special. The latter sees the return of the Big Bad Wolf, which was one of our very first games in 2013 and this is still an all-time favourite amongst players. 
In addition, this was the year that we started migrating the first clients to our very own platform. The team has done an absolutely amazing job with it. It's a huge step forward for us and we can't wait to continue the migration process for the rest of our clients. 
Thanks to this brand spanking new platform, together with all the data we've collected over the years, we've been able to create a completely new and data-driven product strategy for next year. 
Our product strategy in 2021 will take our portfolio to the next level. You will see more games, more unique tailored content such as exclusives and titles targeted for your markets and what your players love. We're super excited about our roadmap for next year and we're confident that you'll love these games as much as we do! 
I'm very proud of our teams and all Quickspinners and their hard work, passion and positivity during 2020. The icing of the cake was the recognition we got by WomanTech network through our employees Sandra Lindberg, Anna Jonson and Anna Persson and aswell as Quickspin as a whole.  
And last but not least, I want to emphasise that we wouldn't be who we are without you – our lovely and loyal friends and partners. We've said it before, but it bears repeating.
Since day one, we've grown together with you and we truly appreciate all your support. We're now in a place where we can start to incorporate all the suggestions and feedback you've given us over the years, both in terms of our games but also about your specific market needs.   
No one knows that the future will bring, but as we're wrapping up this year, I can tell you this for sure about 2021: it will be exciting, it will be interesting, and it will be full of awesomeness. 

Daniel Lindberg, Quickspin CEO