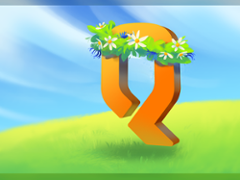 July 15, 2022
A recap of Q2 2022 – new CEO, new trademarked mechanic, entering Ontario, and more
As we're wrapping up the second quarter of the year, it's time for a recap. It's been an exciting season, and for me personally, the biggest change has been taking over as CEO of Quickspin. 
It's a great honour to be given this opportunity and I'm humbled by the trust Daniel Lindberg has put in me, because he's truly been living and breathing Quickspin for 11 years now. We have a fantastic team in place, and I'm very excited to explore what we can achieve together, both as a company and as part of the Playtech powerhouse. There are many opportunities out there and I will work tirelessly in pursuit of our shared strategy and vision, to steer this ship into the future. I'm certain the best is yet to come! 
So without further ado, let's look back at what else has happened. We've released three strong games, with each title expanding the Quickspin universe in different ways. Sakura Fortune, one of our most popular and evergreen IPs, saw a highly anticipated sequel come to fruition in Sakura Fortune 2. Then we launched a superb new trademarked game mechanic for cluster games in Azticons Chaos Clusters™, and finally we released a special gift for new players with our classic slot game Flip Royale. These games cater for a wide range of players and each one comes with three well-engineered math models, so you can keep healthy margins in any market without sacrificing the quality of the gameplay. 
In addition to this, we've continued our on-going strategic work of expanding into new markets by entering Ontario, Canada. We received a supplier license from the Alcohol and Gaming Commission of Ontario (AGCO) and went live immediately when the market opened up on the 4th of April. I'm so proud of the Quickspin team for their excellent job in getting this project over the line. 
We're also extremely proud to have won two prestigious awards: 'Employer of the Year' at the EGR B2B Awards and 'Slot Provider of the Year' at the International Gaming Awards. Being recognized by these organisations is a huge accomplishment and a great testament to our unique mix of having both an awesome product and a fantastic company culture.  
And I have to say that one of the greatest things to happen this season was to meet up with our clients and partners again. After two years of restrictions, it's been so lovely to see everyone in person and to catch up at events like ICE Totally Gaming in London, SiGMA in Toronto, and the SBC CasinoBeats Summit in Malta. 
Speaking of Malta, we've also spent a very rewarding week there this spring. Our product team, consisting of Clint Andersson, Head of Producers, Alice Lesser, Head of Math, Andreas Hedlund, Director of Sound, and Bjarne Grönnevik, Producer, joined our Account Managers from Stockholm and Malta for an eventful week together. The team met up with our clients to present our upcoming roadmap and had lots of rewarding conversations abouts our product, current trends, promotions, upcoming collaborations, and more. It was a fantastic week with an equally fantastic ending, as we finally got to host our first client event in two years. At a nice rooftop bar, we spent the evening hanging out and relaxing together over drinks and snacks. I'd like to take this opportunity to thank everyone involved for such a lovely reunion! 
That's a wrap for the first half of this amazing year. Now we're looking forward to the second half, and we've got 9 exciting releases to look forward to, including Eastern Emeralds MEGAWAYS and Spinions Game Day. We're definitely on a roll over here, so fasten your seatbelts and get ready for an exciting Q3 and beyond – I can't wait to show you all the exciting things the team and I have lined up for you!  
But first, we're taking a much-needed summer holiday to recharge our creative batteries and we'll see you again in August. To all our clients, partners, collaborators, and everyone in the Quickspin family: thank you all for the year so far and have a great summer! 
Panagiotis Chryssovitsanos, Quickspin CEO