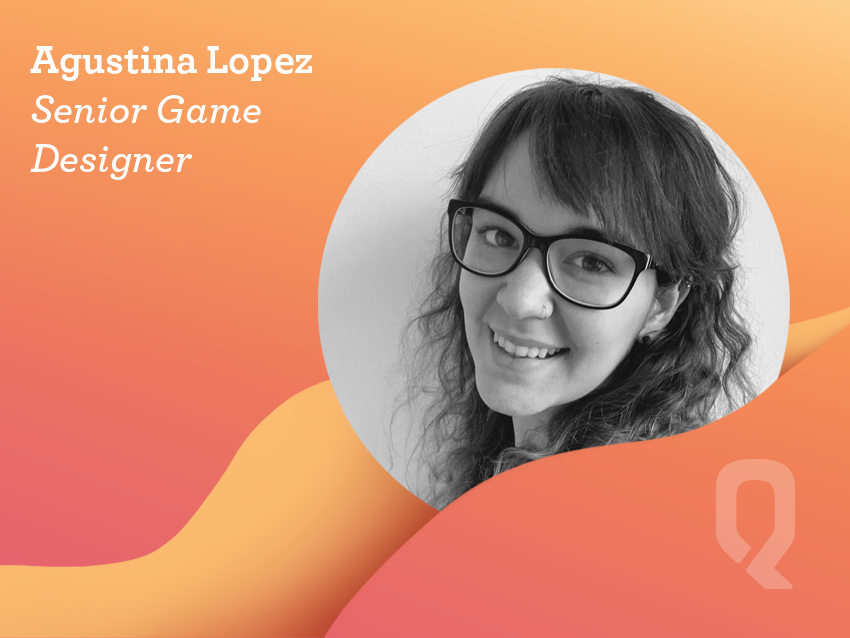 January 26, 2022
A warm welcome to Agustina Lopez, Senior Game Designer!
 How long have you been working in the gaming industry? 
I've been working in the gaming industry for nearly four and a half years now. 
What do you look forward to in your role at Quickspin? 
I would really like to create new games that involve features that have never been seen in the industry! 
Do you have an all-time favourite Quickspin game? 
Loco the Monkey. 
Yes, that's such a fun game. And which is your favourite from our upcoming releases? 
Warp Wreckers Power Glyph™!  
Great choice, and only a few weeks to go! Could you tell us three fun facts about you? 
Whenever I go on a trip, I only travel with a carry-on bag, it's really hard for me not to eat something sweet after lunch, and I watched 'The Lion King' for the first time in 2015. 
And finally, what's your magic power? 
I know how to cook a delicious pumpkin pie.
Alice Lesser, Head of Math: "I'm so proud to welcome our new superstar to the Quickspin family! Agustina and I have worked together in the past, so I know she'll be a fantastic addition to the team. A warm welcome to Agustina, I'm so happy to see you join Quickspin and I really look forward to collaborating again!"