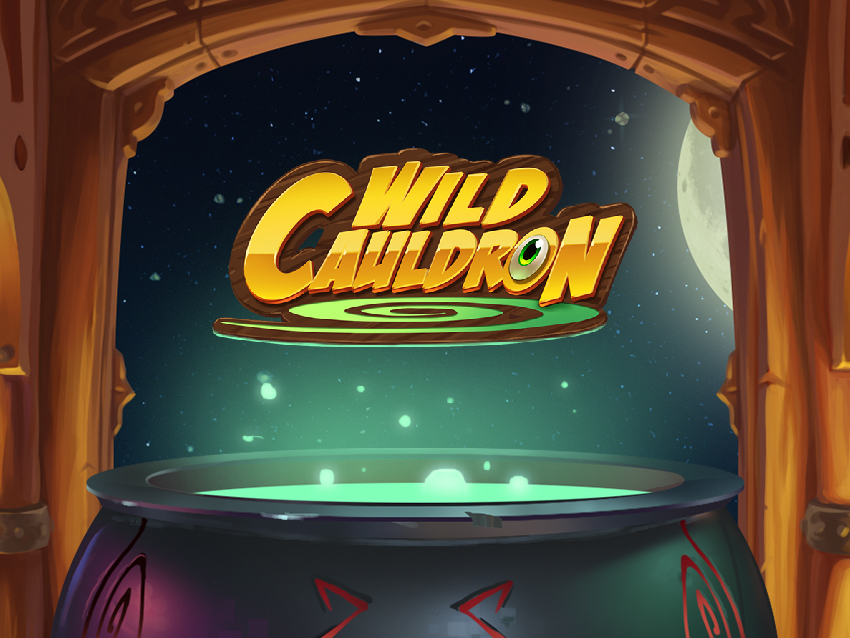 January 23, 2020
All about Wild Cauldron
Step into a witch's lair and prepare to be spellbound! What's cooking in this Wild Cauldron? A mysterious concoction is brewing, and it's sizzling with playful monsters, magic potions and high volatility.
This fun and colourful slot boasts tons of exciting features, like fresh tumble mechanics, locked symbols, expanding reels, a Multiplier, and a Free Spins Bonus!
When you hit a win, all winning symbols stay on the reels and all non-winning ones are removed. And if you're lucky, the symbols just keep coming, stacking higher and higher like a self-playing piano (if you unlock the full reel, you get 48 symbols on the screen at the same time!).
The game starts off with a 4×6 grid and 4,096 bet ways, which can expand all the way up to 8×6 with 262,144 bet ways – so there's a chance to win 21,000 x your bet!
Story behind the game
Travis Grabau, Producer: "We wanted to create a game for the kind of players who are well acquainted with tumbling reel mechanics. And we also wanted to combine these game mechanics with something fun and colourful.
So we came up with the idea to use a witch's 'workshop' for the theme, a warm and inviting place filled with magic. The symbols consist of playful – and slightly mischievous – 'squishy' monsters, magic spells, and different kinds of artefacts.
We've also added a new and unique feature to the game. A traditional avalanche game will blow out all the winning symbols and keep the non-winning ones, whereas this game does the opposite – it keeps the winning symbols and removes the non-winning ones. This will give the player a completely new experience, where they get to watch a regular win build up to become a potentially really big win.
When it came to the art style, we wanted it to be quite stylized. We gathered our visual inspiration from pictures of cosy cottages, warm lighting, wonky walls, and an overall cosy ambiance. The mood board looked a lot like the 'Lord of the Rings' films, and the end result really reflects this.
I'm really happy with this game and the team has done an amazing job with it, combining exciting game mechanics with a really fun and beautiful theme. Wild Cauldron is a great addition to our portfolio, diversifying the Quickspin universe even further!"