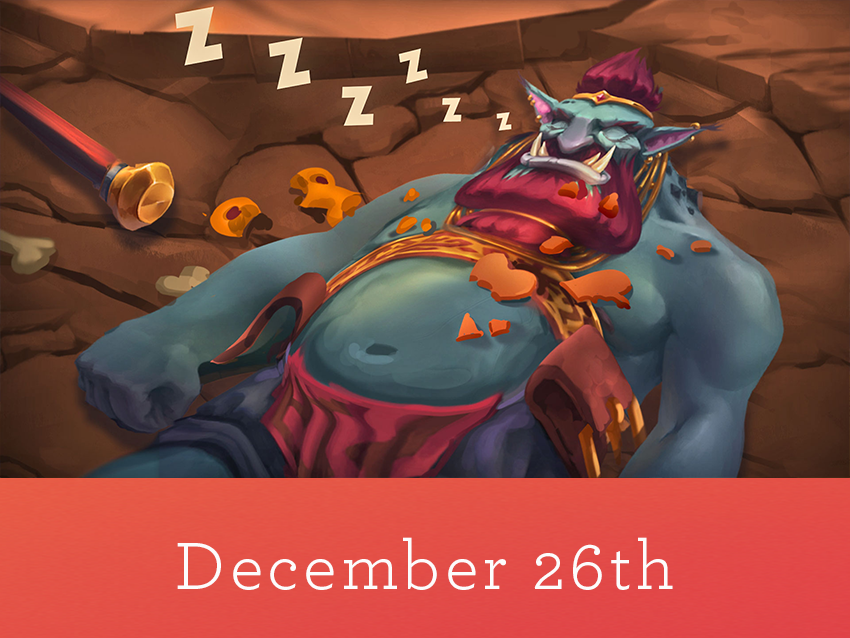 December 26, 2019
Boxing Day and less than 3 weeks until Skulls UP!
Ah, Boxing Day. Most of us are taking it very easy now, after two days of stuffing ourselves full of Christmas food, leftovers, chocolate and gingerbread. We (and all our characters) are happy, full and tired after a couple of lovely days. Hope you've all had a great Christmas with your friends and family too!
Today is probably going to be a real couch day. We might watch some more Christmas films, just to get one last dose of the holiday spirit, or maybe binge watch Netflix. Have any tips for us? Any musts to watch? We'd love to know!
Now that the years is almost coming to an end, we're also starting to look forward to our next release – Skulls UP! With less than 3 weeks to go, it's time to get ready for this tropical adventure with its flaming hot features!