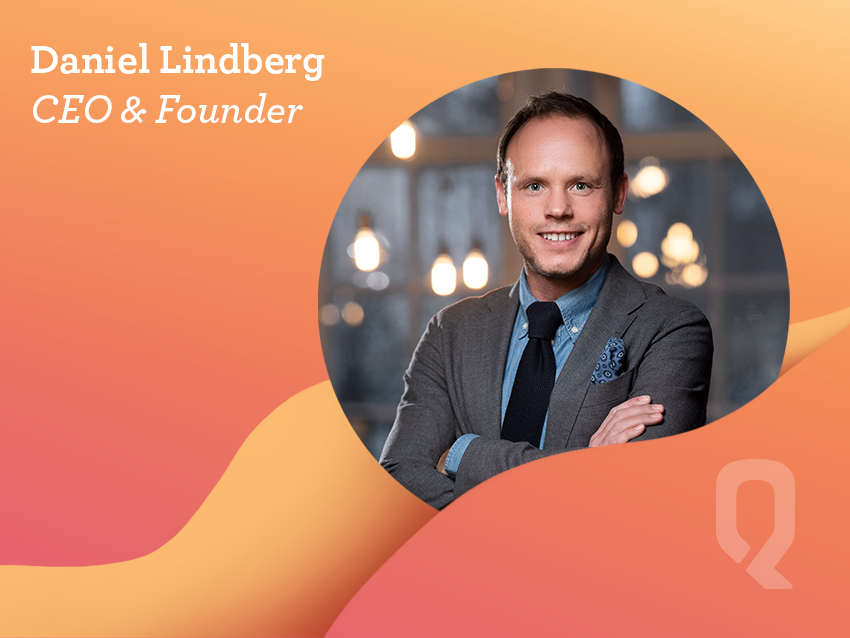 February 8, 2022
Daniel Lindberg, CEO, on our plans for 2022: 18 new releases, a new trademarked game mechanic, new market entries, and more! 
2021 was a fantastic year for Quickspin and I'm so proud of everything we accomplished in just 12 months! And we're not slowing down any time soon – we've got tons of exciting events and opportunities lined up for 2022. 
We've already kicked off the year with a bang with Cash Truck. This top-notch release far surpassed the hype and even our wildest expectations, receiving a well-deserved 9.4 score by Bigwinboard.com and becoming one of the most streamed and most watched games on its first day according to Casinolytics. That's what I call a success!  
And speaking of games, we've got 18 great releases planned this year. Eastern Emeralds Megaways is one of our big highlights and I'm confident this will be a hit. Since its release in 2018, the original Eastern Emeralds is still one of our most popular and best performing evergreen slots. We also launched a 90% RTP version of the original game last year. 
Other launches include our fourth Sticky Bandit game, Sakura Fortune 2, and a new cluster game, to name a few. This cluster game will introduce a completely new game mechanic: the Chaos Cluster™. 
Developing our Trademarked game mechanics is part of our long-term strategy, which we initiated with the Power Glyph™ last year. Chaos Cluster™ is a complete game changer – a superb new format for cluster games, this trademarked mechanic opens up for more winning combinations and even longer win chains. 
A huge achievement recently has been our ISO/IEC 27001:2013 certification, which we acquired last month. This ISO certification will open up enormous opportunities in terms of entering new markets, and it will function as a cornerstone as we execute our strategy to increase our number of market entries from 2022 and beyond. Last year we adapted our offering to the re-regulations in markets like Germany and the Netherlands, and thanks to this certification we're now confirmed to enter Ontario (February), Spain, Belgium, and Greece this year, with more to be announced soon. 
As we launched our own platform last year and migrated all of our clients, this platform is very much alive and kicking. The fact that we managed to migrate our entire client base so swiftly is a great testament to the quality of our product and our offer. 
Want a digital demo of our upcoming games? Our Account Managers are always ready to help, so feel free to reach out to them at any time. 
And did you know that we have new game pages on Quickspin.com? You can test play the games there, plus download all your marketing material and game sheets. 
It's been an honour and a privilege to see Quickspin grow and turn into a thriving and flourishing multinational business over the years. Last year we celebrated our 10-year anniversary, and I can't wait to see what the next 10 years will bring! 
Daniel Lindberg, CEO and Co-founder