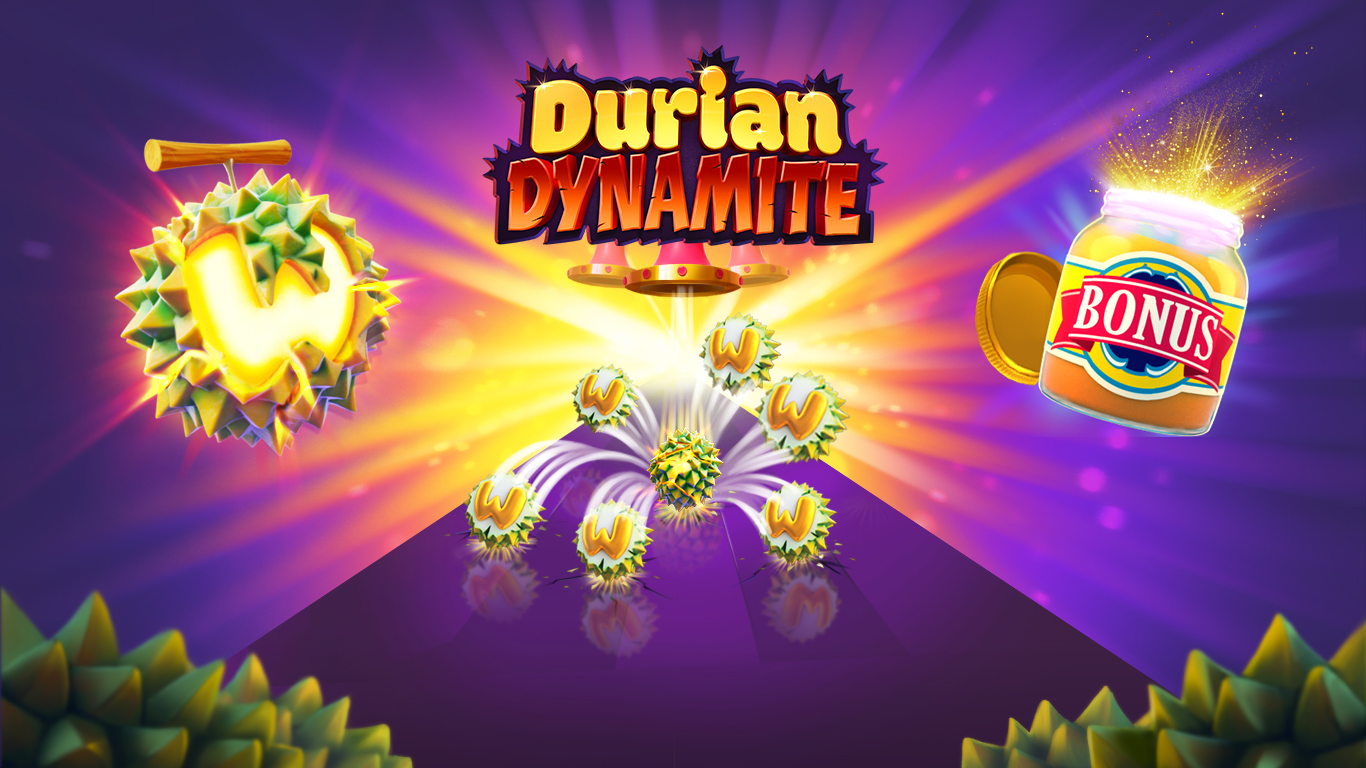 April 1, 2019
Durian Dynamite - Coming 9th of April
April is a big month for us here at Quickspin, as we're releasing TWO games this month! The first one up is Durian Dynamite, a fun fruit game with a twist. We've taken a timeless theme and put it in a modern package with stunning 3D graphics, unique features, and highly volatile game play – and we've also added the world's smelliest fruit to the mix!
It's our first ever fully 3D-rendered game, and we're extremely proud of the result. These fruits look so good you'll be tempted to take a bite! And the symbols aren't just your standard cherries and watermelons, as the star of the show is the infamous Durian fruit. Did you know that this smelly fruit is also known as "the King of fruits", and that it only grows in the islands of Borneo and Sumatra? It's definitely not something you'll find in everyone's fruit bowl!
Durian Dynamite boasts several exciting features that are guaranteed to give players a thrilling gaming experience, including a middle reel which spits out Durian symbols that can explode and multiply all over the screen in the Dynamite Wilds feature – a completely unique and original feature!
And the interactive Bonus Picker adds to the excitement by giving you 3-6 totally random upgrades for the Free Spins Bonus game. You can get up to 36 Free Spins, increase the number of active reels, or get extra ammunition to use in the Dynamite Wild feature. During the Free Spins Bonus game, you're also more likely to get Dynamite Wilds on the reels than in the base game.
This slot is perfect for everyone, as casual players will enjoy the fun appearance and beautiful graphics, and high rollers will love the excitement and high volatility!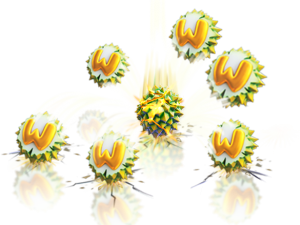 Quickspin Promote and Markets
Durian Dynamite will be available in all markets where Quickspin is currently present, including the Swedish market. All of the fantastic gamification tools in our Quickspin Promote catalogue will be available from day one, and you can test play the game in our Client Area.
Herbert Paradis, Head of CRM: "Durian Dynamite is being released in April, so why not give your players a chance to try our exciting Free Rounds Tournament with an Easter theme to match the season? Then a week later, let them explore the Achievements in the new game by boosting the speed with an action-packed Achievements Race!"
Story Behind the Game
We wanted to combine the classic fruit theme with 3D art and high volatility, to make something completely unique and different.
Mattias, the Producer, said: "I thought the fruit theme would be perfect for the 3D art, the turnaround time, and our portfolio. So, I brushed off an old idea I'd had in my head for a while, about fruit that's flowing through pipes and funnels, matched it with the assigned math model and – as one final touch – decided to make the world's smelliest fruit into the main star of the show!"
The whole team had a blast working on this game, and this is what Lucas Johansson, our FX Artist, had to say about the experience: "Animating Durians that are being shot at the reel, cracking up, exploding, and splitting up, is a lot of fun when you get the timing right! I've had so much fun with these fruits. The process with this game was really rewarding for me, and I'd love to work on similar projects again in the future!"
Durian Dynamite in our Client Area
If you need any marketing material for this slot, please check the game page for Durian Dynamite in our Client Area. You can download all your graphic material from here, as well as promo videos that you can use in your social media marketing!