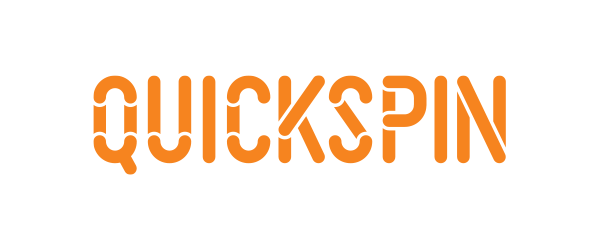 April 1, 2019
Quickspin goes live on Enlabs' international casino brands
Stockholm, April 1st, 2019 – Swedish slot specialist Quickspin, a Playtech Group company, has signed a deal with international online gaming, media and solutions company Enlabs, to deliver their full portfolio to the company's many casino brands.
Quickspin's entire portfolio, including both the games and the promotional tools in the Quickspin Promote catalogue, will go live on all of Enlabs' casino brands and licensed markets. These markets currently include Sweden, Latvia, Estonia and Lithuania
All of Enlabs' casino customer will therefore have access to the recently launched space adventure Tick et to the Stars, as well as highly volatile Art Deco saga The Grand.
Chris Davis, Enlabs Head of Gaming said "We're extremely proud and happy to expand our offering with Quickspin's outstanding game portfolio and gamification tools! We're confident that our customers will love their games and add-ons just as much as we do."
Daniel Lindberg, Quickspin CEO, said the company is equally happy to announce this deal. He added: "We couldn't be more excited to sign this deal, and to see our awesome slots on all of Enlabs' casino brands! Enlabs is a really fun, innovative and international company with many fantastic brands, so this is a great fit for Quickspin."
"This deal is very much in line with our strategic mission to expand and diversify our range of operating partners. Our games will be available on all their licensed markets, which will put our outstanding portfolio in front of a significant number of customers!"
**Ends**
For more information about this press release, please email info@quickspin.com.For more information about Quickspin, contact Linn Lange at linn.lange@quickspin.com.
About Quickspin
Quickspin is a Swedish game studio developing innovative video slots for real money online gambling and free to play social markets. The aim of our 90-strong team of gaming industry veterans is to cause a market-changing shift in quality and innovation by creating the kind of games that we as players would love to play. Quickspin games are integrated with our customers' casino through our own platform which includes ground breaking promotional tools to help attract and retain players.
About Playtech
Founded in 1999 and premium listed on the Main Market of the London Stock Exchange, Playtech is a technology leader in the gambling and financial trading industries.
Playtech is the gambling industry's leading technology company, delivering businessintelligence-driven gambling software, services, content and platform technology across the industry's most popular product verticals, including casino, live casino, sports betting, virtual sports, bingo and poker. It is the pioneer of omni-channel gambling technology through its integrated platform technology, Playtech ONE. Playtech ONE delivers data-driven marketing expertise, single wallet functionality, CRM and responsible gambling solutions across one single platform across product verticals and across retail and online.
Playtech's partners with and invests in the leading brands in regulated and newly regulated markets to deliver its data-driven gambling technology across the retail and online value chain. Playtech provides its technology on a B2B basis to the industry's leading retail and online operators, land-based casino groups and government sponsored entities such as lotteries. As of June 2018, through the acquisition of Snaitech, Playtech directly owns and operates the leading sports betting and gaming brand in online and retail in Italy, Snai. Snaitech operates a B2B2C model as a service provider, allowing franchisees to utilise the Playtech technology stack in in the retail environment while operating the leading brand, Snai, directly online as a B2C business.
Playtech's Financials Division, named TradeTech Group, is a technology leader in the CFD and financial trading industry and operates both on a B2C and B2B basis.
Playtech has in total c.5,800 employees across 17 countries and is headquartered in the Isle of Man.
For further information please contact:
Playtech plc
James Newman, Director of Corporate affairs
Headland Consultancy
Tom James c/o Headland Consultancy
+44 (0)20 3805 4822