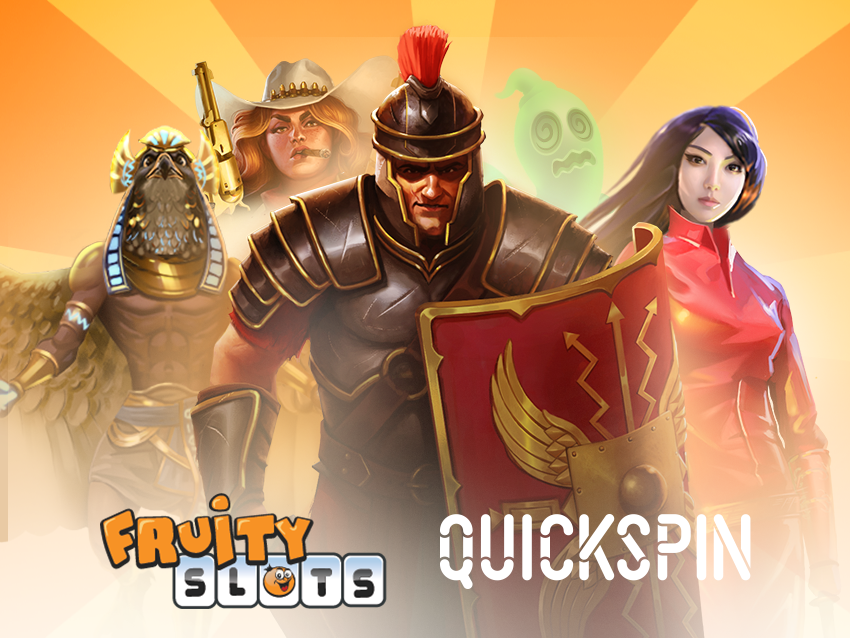 September 10, 2020
Famous Casino Streamers to Hold a Quickspin Slot Battle
Casino streaming sensations Josh and Jamie have announced an upcoming slot battle in which they will play games from Quickspin exclusively. The duo will compete in a point-based competition live streamed through their YouTube and Twitch channels.
The duo has a history of running action-packed slot competitions that attract up to 15,000 concurrent viewers on their Fruity Slots Channels. Now, they're inviting you for a showdown featuring some of our best games: Big bad wolf, Sakura Fortune, Goldilocks, Sticky Bandits: Wild Return, Nero's Fortune and Ghost Glyph, to name a few.
What to Expect
Jamie and Josh are two of the most famous casino streamers on Twitch and YouTube. When they hold a live-stream, thousands of people tune-up for unlimited entertainment. People like their hilarious banter, heated competitions and helpful gaming tips.
One of their most popular segments involves battling out on famous slots for a chance to garner the most points with a limited budget and time frame. Each player earns point with every new bonus round, free spins and multipliers they trigger.
In contrast, they lose points after every spin they miss out on free spins, multipliers and other in-game features. This sparks immense attention from their fans, who often must support a specific player and cheer them on to accrue points.
Why Quickspin Slots?
At Quickspin, we strive to create awesome slots that add happiness by providing entertainment and helping players win regularly. Unsurprisingly, Josh and Jamie mentioned gave the same reason for choosing to battle out using our flagship games. To back it up, they list many of our slots on their best online slots review page.
To expound more, these are some of the things the Fruity Slots streamers said about our brand.
Exceptional Games
According to Josh, Quickspin owns many of his favourite slot machines. On the flipside, Jamie says he's had "some wonderful winning streaks" playing our games. And as such, they want to showcase the beauty of Quickspin slots through a publicized live stream.
When asked what aspects of our games make them beautiful, Josh said he likes the high payout rates, outstanding graphics and decent jackpots. In contrast, Jamie pointed out Quickspin slots are some of the best-rated casino games online.
Mobile Support
At Quickspin, we create slots with mobile gaming in mind. We understand it's the future of gaming. And we, therefore, want our games to be played by everyone who shares a similar sentiment.
The folks at Fruity Slots also say they only stream games that can be played on mobile devices. That way, they can appeal to a large audience and not just PC players.
Helpful Customer Service
Jamie and Josh say one of the things they look from a game developer is customer service availability. So, when they recently set out to hold a slot battle, they first contacted our support department to determine whether it was functional.
Fortunately, we take customer service seriously and provide help 24/7 through phone contact, slow mail, email and social media. This includes support to casinos and players who might want assistance directly from us.