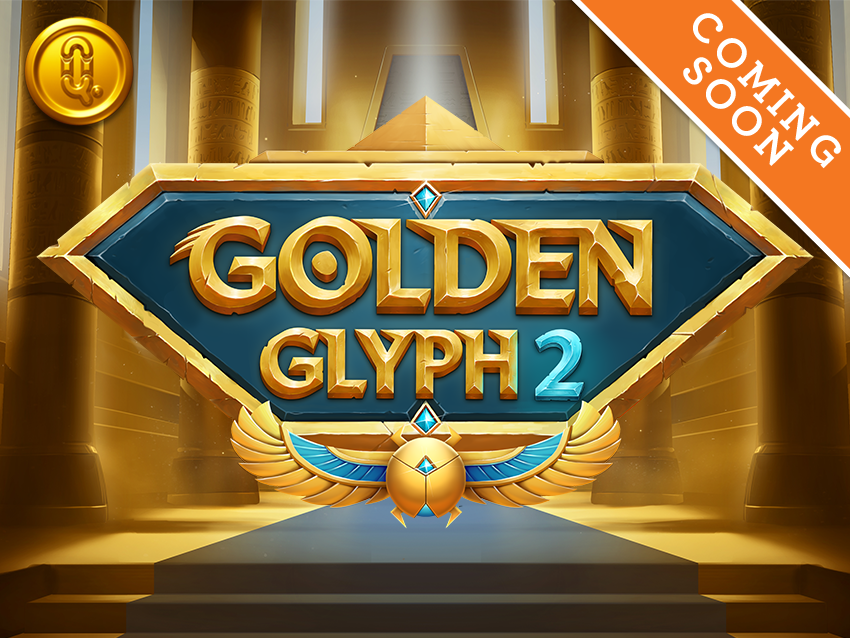 May 28, 2021
Golden Glyph 2
Every great game deserves a sequel, wouldn't you agree? Get ready to return to the land of the Pharaohs, we're taking you on another unforgettable trip to Egypt with Golden Glyph 2. The original title was our first ever cluster game and now we've revamped everything and given it an extra boost – enjoy improved game design, higher hit rates, and even smoother gameplay! In addition to our new Bonus Buy feature (pay to get instant entry to the Free Spins bonus), this game boasts great Respins and a even more exciting power-ups!
Go to Game page!
Produced by Clint Andersson, Golden Glyph was our first ever cluster game and it's been extremely popular since its launch. Due to the on-going success of that game, he's continued to produce a wide range of cluster games for our players.
And because Golden Glyph has been loved by millions of players, we decided it was time to give you a sequel. In this second game, we've added even more features and perfected the game design even further.
With a really high hit rate and the opportunity to win up to 29,500x, this sequel will give you tons of exciting playtime for your money. If you liked the original Golden Glyph, you will love Golden Glyph 2!
Play Game!
Golden Glyph will only be available for customers who migrated to the Quickspin Platform.
If you haven't migrated yet, you can release the game as soon as you've migrated.
Contact your account manager or info@quickspin.com if you have any questions.