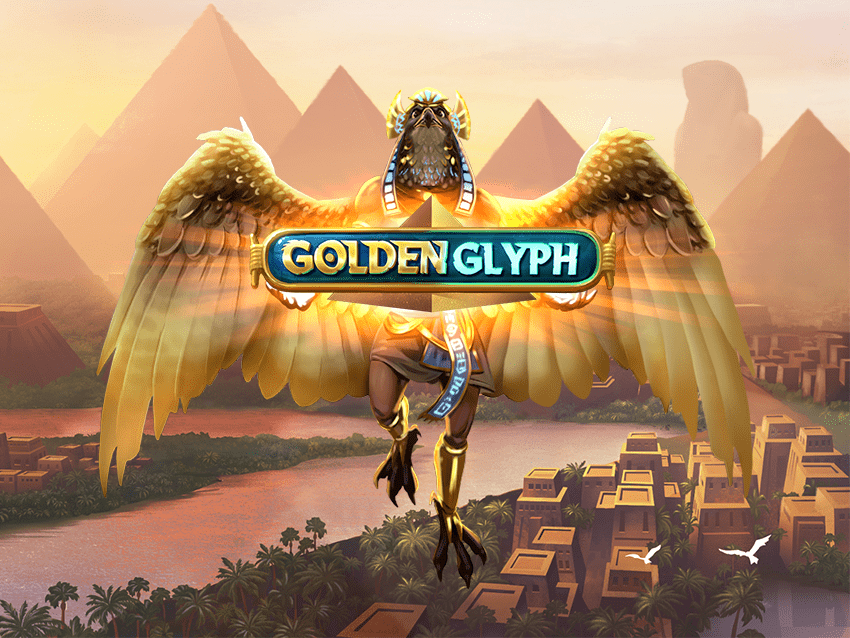 October 14, 2019
Golden Glyph – our first reactor game and a feature-rich 7x7 adventure
Golden Glyph is our first reactor type game and it has tons to offer! Ancient Egypt meets classic puzzle games in this feature-rich slot with a brand new 7×7 layout – perfect for our new and improved portrait mode.
The features include Tumble Mechanics, a Power Wild feature, and four magical Power-Ups: Golden Scarab, Eye of Horus, Blaze of Fire, and a Free Spins Bonus.
The magical Power-Ups are activated when you get a Power Wild win! The Golden Scarab spreads wealth on the grid (4-10 Wilds), the Eye of Horus uses its magic to remove low-paying symbols and transform them to payouts, and the Blaze of Fire burns all normal symbols in any row and column that crosses its path and transforms them to payouts.
And last but not least, keep an eye out for the special Golden Glyph symbol in the Free Spins Bonus. This is your chance to win BIG – up to 13,000 x your bet!
Story behind the game
Clint Andersson, Producer: "When we started working on Golden Glyph, we wanted to create a game that felt like a classic puzzle or tile-matching game, like 'Puyo Puyo' and 'Bomberman: Panic Bomber'. We also wanted to combine the characteristics of these types of games with the power-up features of classic RPG games, like 'Golden Axe' or 'Gauntlet', where you get to collect and use power-ups to perform magic.
When designing the graphics the idea was to use small, detailed icons with shields, swords, and armor equipment, but it was a bit tricky to build a menu that could fit all the different icons. Then, during one of the many design iterations, our Lead Artist came up with the idea that the meter should be round.
This can be quite a difficult format to use in menus, as games are always played on a rectangular screen. But everyone on the team really loved the new meter, so we tried to figure out a way to make it work. That's when we came up with this large, heavy golden wheel that's filled with mystical and magical symbols – and this is now one of the best parts of the game. I'm really happy with the result and I think it looks great!"
Release date: November 12th. Stay tuned for more info in the coming weeks!