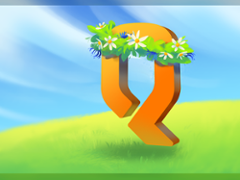 June 24, 2022
Happy Midsummer and happy summer!
Today is Midsummer's Eve in Sweden, which is one of the biggest holidays of the year over here. It also marks the start of the holiday season, so we thought we'd take the opportunity to look back at the past 6 months before we start to unwind and get ready for some well needed R&R.  
So far this year, we've released 6 kick-ass games that have been popular with players and casinos alike: Cash Truck, Warp Wreckers Power Glyph™, High Street Heist, Azticons Chaos Clusters™, Sakura Fortune 2, and Flip Royale. Cash Truck really smashed it out of the park in January, grabbing a 9.4 score and the grade 'Superb' by Bigwinboard.com! 
We've also released a new trademarked game mechanic, the Chaos Clusters™, which is a superb new format for cluster games that opens up for more winning combinations and even longer win chains. This mechanic was first introduced in Azticons Chaos Clusters™, and we look forward to making more cluster games built on this. 
There's also been several awards and nominations. At the International Gaming Awards 2022, we were nominated for 'Great Place to Work' and were thrilled to win the 'Slot Provider of the Year' award! We've also been nominated for a couple of awards at the CasinoBeats Summit by SBC: 'Game Narrative' for Big Bad Wolf Megaways, and 'Game Design & Art Direction' for Sakura Fortune 2. 
And we've welcomed a bunch of new people to the Quickspin family, plus seen several Quickspinners receive well-deserved promotions. In addition to this, we've celebrated a few long-term members who've been with us for around a decade. That makes us so proud and happy! 
Finally, we want to take this opportunity to thank all of you for an amazing year so far – our loyal players, operators, and collaborators. It was great to finally catch up with you again at ICE Totally Gaming, and we can't wait to see what the rest of the year will bring.  
Now it's time to take some time off and recharge our batteries so we can continue to kick ass in the second half of the year – and we've got lots of exciting goodies lined up for you. 
But first, it's time to dance like frogs around the maypole (long story for another time)! From all of us at Quickspin, happy Midsummer and have a great summer!