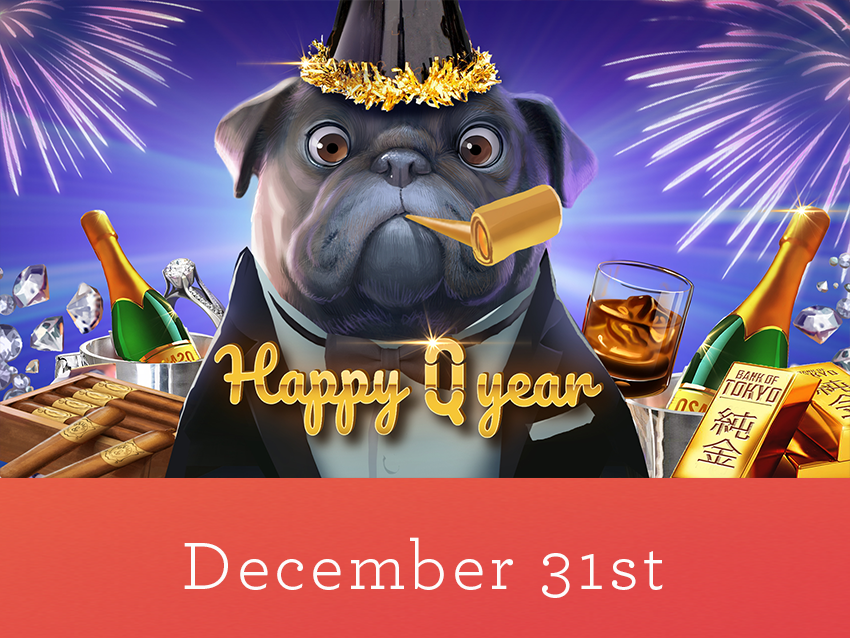 December 31, 2019
Happy New Year!
It's the last day of the year, which means it's also the last day of the Quickspin countdown.
To conclude our countdown, and the year as a whole, we've asked our fellow Quickspinners for their favourite Quickspin memories from 2019. After all, the best memories are the ones you make together!
"Good question… there are so many lovely memories from the year – you always have fun with Quickspin. How am I supposed to pick just one?! Ok, one of my favourite memories is the crayfish party in August. In true random Quickspin spirit, someone suddenly decided to start playing 'Rövarsången' (a song from the children's film 'Ronja Rövardotter', based on the classic Astrid Lindgren story). The whole company stopped eating and started singing in chorus – and those who didn't know the song just improvised. It's one of those things that just happens at Quickspin. Totally random and pure awesomeness." – Matilda Boman
"I have lots of great memories from the year! The boat trip on our last night in Palma was really fun, and when we built rafts at the summer party! It feels like this entire year has been packed with fun activities, from big events like our games at Djurgården, to smaller and more spontaneous ones like our Halloween party in the office. Big credit to HR and Ulrika, who managed to plan and organize all of this!" – Esmail Ben Moussa
"Definitely the Ice Hockey Tournament! It was such a great experience. It took a lot of teamwork and we were out all day in the blasting sun in Malta, but we did it all together and we had such a good time!" – Valeria Russo
"A memory I really treasure from this year is when we went to ICE Totally Gaming. It was a lot of hard work. But that feeling, when we as a team went to a Vietnamese restaurant in the evening and realized that 'we did it', that was such a nice feeling!" – Jacopo Volpin
"The fact that Quickspin let me move from Malta to Sweden this year, that's something I will treasure and be grateful for when looking back at 2019. Also, the Quickspin Ice Hockey League was a blast this year and I'm really proud of our efforts with that one! It's such a cool event to organize!" – Anna Jonson
Ah, so many lovely moments – and that's just a small selection. We can't wait to start creating lots of awesome new memories together in 2020.
Hope you all have a fantastic celebration tonight!
Happy New Year everyone!!