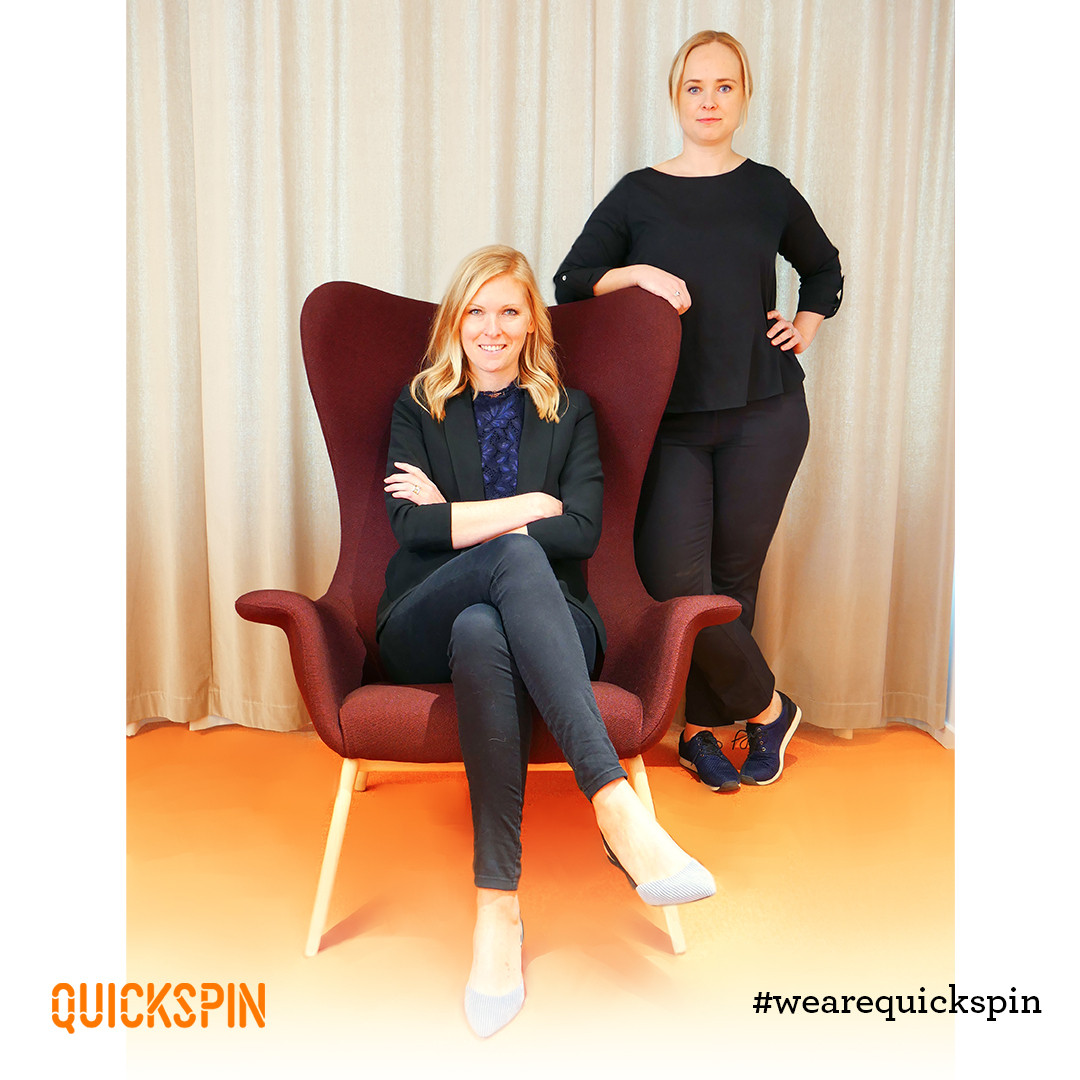 March 8, 2020
International Women's Day 2020
As long as there are inequalities for women in the tech industry and around the world, Quickspin will continuously fight to raise awareness and kick down doors.
We believe in equality and diversity throughout the entire organisation and this is something we have worked systematically with over the past few years. All the way from the board room and down to the recruitment process.
Despite our progress, as long as the industry is facing headwinds, creating and maintaining a workplace where our female employees feel like they can grow and excel will be one of our main priorities. One person who has played an instrumental role in helping steer the gear in the right direction towards increasing our gender diversity is Sandra Lindberg, Quickspin's Chief People Officer.
"Yes, it goes without saying that this is something that's very important for us. We stillhave a way to go when it comes to the number of women employed but we've taken important steps and we've increased the percentage a lot over the past few years. We have a plan forward and we do a lot of things, but we need to shout out more and we need to do even better!
The key factor for succeeding in this issue is to constantly measure and follow up on work to set challenging goals, we have for example worked with clear KPI's. Partly throughout the recruitment process but also in our leadership and daily work. We follow up on all of this on a regular basis where all employees are involved in the feedback.
Our values are the very core we breathe, and therefore we try to implement it in every process. Another strong key person who is vital to our organisation is Linn Lange, Quickspin's Head of Marketing.
"Our mission is to not only kick down doors on specific occasions, such as International Women's Day on March 8th but proactively work towards reducing gender gaps on a daily basis," Linn says.
In order for this issue to be pursued in an honest way, it has to be of top priority inthe management team.
"Diversity and gender equality is not just a question for HR, it has to permeate theentire organization", Sandra says.
"In a male-dominated industry where women historically have been very stereotypically portrayed, it's our responsibility to not only create a workplace that is equal for all but that we also act as role-model in the industry. Our values permeate our work in every step from designing our games and products to how we market and communicate them to our customers both in trade shows, events and through our digital presence," Linn and Sandra say.
"I am also proud to say that this has been in our DNA since day one and we will continue to challenge the industry on a continuous basis," Linn says.
Small changes will make a difference that will shape our future