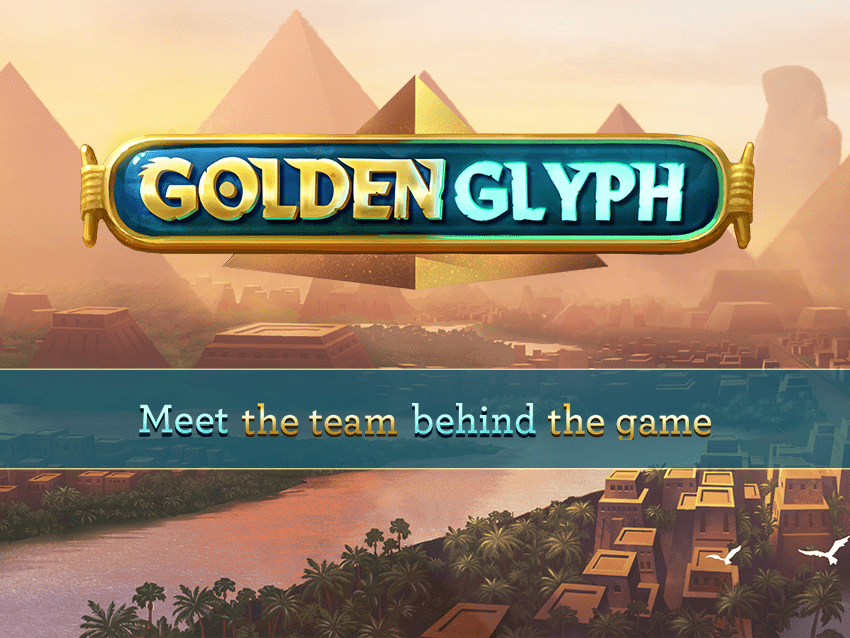 October 28, 2019
Golden Glyph – Interview with Joaquín Campos, Support Developer
Our November release Golden Glyph is something truly special! It's a reactor game with cluster wins, Tumble mechanics, and many magical power-ups.
To find out what it was like to work on this one-of-a-kind slot, we sat down for a chat with Joaquín Campos, Support Developer on the team. This is what he had to say about the experience:
"As a Support Developer, I'm usually working a bit here and there, doing stuff for different teams as they need it. But with Golden Glyph, I heard about these amazing new game mechanics that we were about to implement, a completely new kind of game in our portfolio. So, I decided to join the Manticore team straight away as an almost permanent member. They gave me a very warm welcome, as always (Manticore also happens to be the first team I worked with at Quickspin, making my very first game here!).
I was given the task of implementing the wheel in the game, and I was really excited to get started. I started creating the base structure, placing the feature orbs over it, making it spin, and so on. And the more I worked on it, the more I wanted to make it feel real, like a genuine artefact from the same time period as the Egyptian pyramids you see in films. I worked very hard on the movement of the wheel, to give players the best possible experience. I also had a lot of help from the special effect guys, Valentine and Lucas, who gave the wheel the energy and strength required.
In the making of every game, the product team will usually change direction a bit during the development process as we're always striving for the best possible result. The funny thing is that they wanted to remove the wheel in this one, but because we all liked it so much, we decided to push ourselves as much as we could to give the producers the best wheel possible. They ended up falling in love with it as much as the rest of us and decided to keep it. The wheel is a vital part of the game now, and I think players will love it just as much as we do!"
Quickspin Promote
Add some extra excitement for your players with one of the fantastic gamification tools in our Quickspin Promote catalogue.
Herbert Paradis, Head of CRM: "Golden Glyph is a feature-rich slot with power-ups and lots of exciting things going on, so why not use Achievements Races to promote the game? Make the most out of the unique game events and let your players 'race' to unlock their rewards two to four times faster! Achievements Races is a fantastic retention tool that adds even more excitement to the game with the thrill of a race."