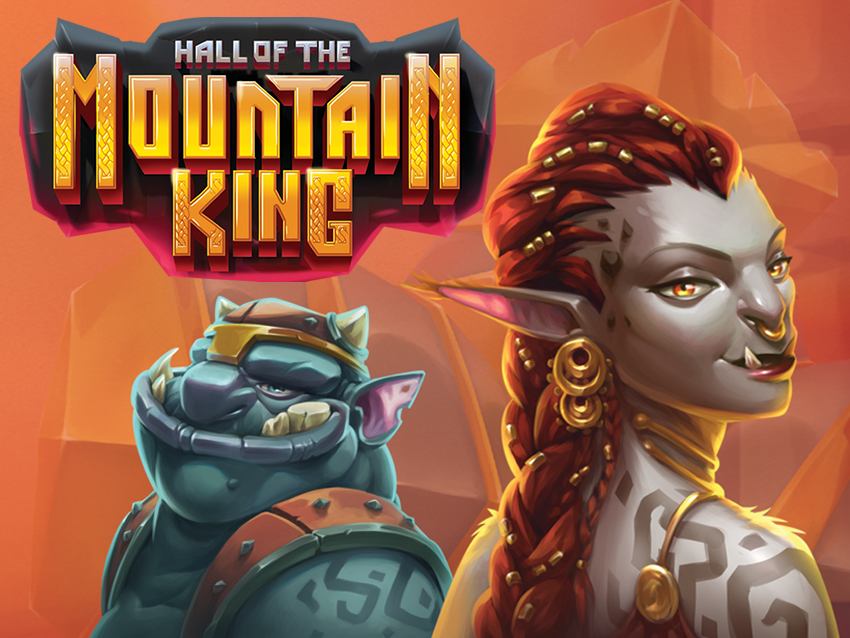 May 6, 2019
Interview with Polina Mozgovaya, Lead Artist on Hall of the Mountain King
Ever wondered how the brilliant people behind our games work? How they get their ideas and what their creative process looks like? Then you have to read this interview with our talented artist Polina Mozgovaya for a sneak peek into the creative mind!
Polina Mozgovaya
Lead Artist Quickspin


Polina was our Lead Artist on Hall of the Mountain King, and this is what she had to say about working on the game: 
"I really love the medieval era and the fantasy genre, especially dwarfs and trolls. It's what inspires me the most when I draw, so I'd been wanting to do a fantasy theme for a long time.
Then Mattias, the producer, told us his vision for the game and that it was going to be about trolls – exactly the kind of thing I love to draw! I got a general idea for the look pretty quickly, as it was inspired by various fantasy games and films, like Lord of the Rings, World of Warcraft, and Skyrim, as well as Vikings, Celtic knotwork and Norwegian nature.
We decided to make the Troll King and his daughters into the main characters, as it would connect the game to the music and the story of Peer Gynt. When I designed the trolls, I started by gathering tons of reference images on Pinterest, sketching and drawing lots of different characters. I didn't want to make the trolls the way they are in Lord of the Rings (big and stupid), but I also didn't want the classic Norwegian trolls. I wanted a mix between the two, and I wanted our trolls to be more intelligent – a bit like the orcs in World of Warcraft, but something new and different.
I also wanted to make his daughters kind of sexy (the king is trying to marry them off to Peer Gynt after all), but I didn't want to do the standard thing of just giving them a different skin tone. I still wanted them to be trolls. So, one of them is a little bit larger and more muscular, whereas the other one is a bit younger and more feminine. I wanted to make sure they were both different, with different personalities, but still look like sisters."
Hall of the Mountain King will be released on the 14th of May 2019.