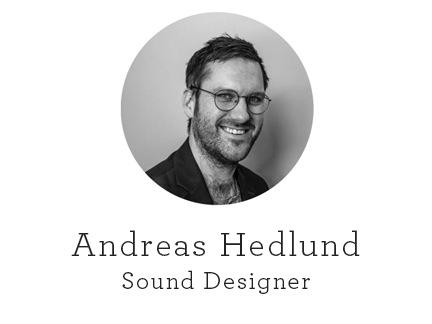 July 4, 2019
Interview with Andreas Hedlund, Sound Designer on Prime Zone
Have you ever wondered how we make all the music and sound effects in our games? We sat down for a chat with Andreas Hedlund, Sound Designer on Prime Zone, to learn about his work process and what it was like to work on this slot. Read on to find out what he had to say!
"I usually enter the development process quite late, since it takes some time to nail down the theme and the visuals – the animations need to be close to finished before we start working on the sound.
In Prime Zone, the 'back story' places the player in a kind of late 70s or early 80s environment, which is perfect for me as I'm a big fan of that style and time period 🙂 There are plenty of references and clichés from that era that can be used, which is great.
My work process usually begins with the music, to set the mood of the game first. Once that's been semi-established, the sound effects tend to fall into place. For the sound effects, I typically record snippets of the various game events, like wins and bonus symbols for example, into screen dumped video files. Then I import those files into my DAW (Digital Audio Workstation) software Logic Pro X, where I can match the sound effects perfectly to the exact frames in the videos. Then I'll export the result straight into the game to try it out and see what it looks like.
It will often take a couple of attempts inside the game before I've found the perfect sound for each event. Things that work inside the music software don't always work inside the game straight away.
In general, the biggest challenge is to make music that's suitable for the game but doesn't 'tire out' the player, since it's based on loops. There are plenty of tricks to use to get around this, which can be anything from cutting out frequencies that might be annoying in the long run, to selecting melodic material that you can listen to for a longer period of time without going insane 🙂 This game was no exception, but I'm really happy with the end result and how we solved these creative challenges.
This was a really fun game to work on – and I love that it fits in with the 'retro wave' genre that's been flourishing in the last couple of years!"