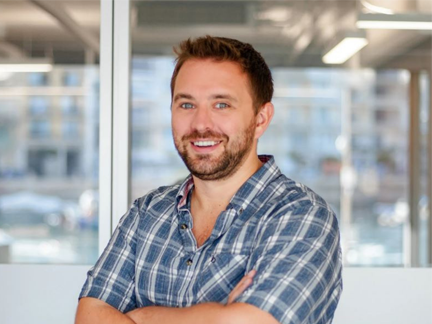 August 12, 2019
Find out what iGaming professional Phil Pearson thinks about Sticky Bandits: Wild Return
Sticky Bandits: Wild Return is a spin-off from our old hit game Sticky Bandits. Sticky Bandits: Wild Return is a sequel on steroids compared to the old Sticky Bandits – everything is a little bit bigger and bolder!

We asked Phil Pearson, Head of Sales and Account Management at iGaming Group, what he thinks about our upcoming release Sticky Bandits: Wild Return.
Phil Pearson: One of the many strengths' of this game are the clear improvement in graphics since Sticky Bandits. The images are crisp, the features stand out and the sound quality is amazing. The bonus features are a great twist on the original, making it less about how the bonus lands and more about the free spins themselves. It's a great game to play, It's very smooth which is something you find on all Quickspin games. Overall, I wouldn't change anything on the design, graphics or layout of the game.
Sticky Bandits: Wild Return has two bonus games – Which one is your favourite feature? 
PP: I think the Free Spins is the best feature. It's engaging, every bonus has a chance at being huge now, and the wild shots on each spin can change any spin from a 0 win to a big or mega win. It's also very clear graphically, and the rules are simple to understand for any player. The bonus tease is perfect, not too long as with 4 rows not 3 it's a better bonus tease for the players. The bonus round is capturing and it feels like each spin has meaning.
So what do you think of the Quickspin slot bonus and the concept of 'a slot within a slot'?
PP: I like the concept. It's been done for a long time in the UK on various Bar X games, but this is new to this type of game. It makes each spin a possible winner even with 3 miss matching reels to begin with.
What is your favourite Quickspin game?
PP: My personal favourite is Sakura Fortune. It's an old school choice, but the game simplicity and volatility makes it a lot of fun. The addition of the collectable rewards on some casinos make the game have a new dynamic also. Sakura Fortune is an all-time classic game, and the bonus wild reels, but adding in the base game possibility of 2 re-spins was a great idea and worked really well. A follow up to this is also needed!