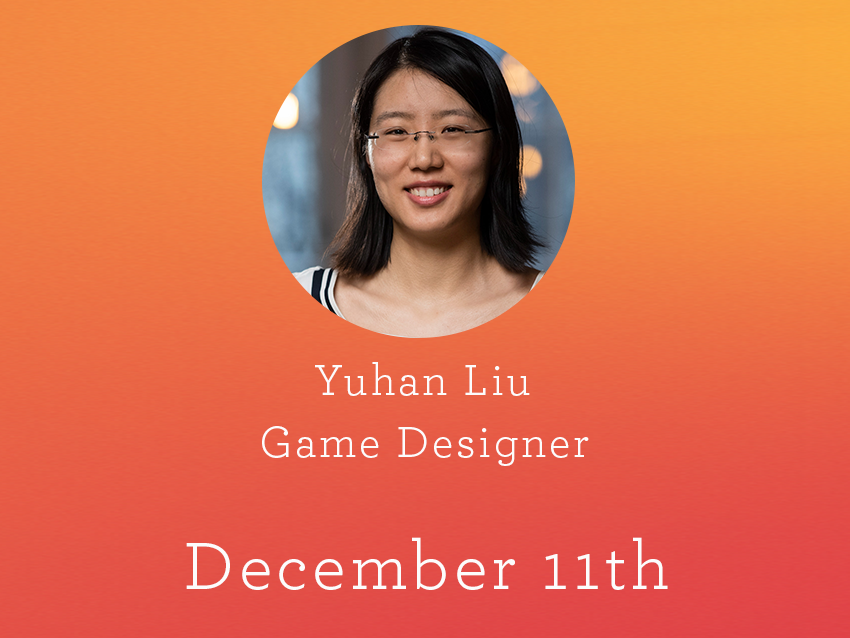 December 11, 2019
Interview with Yuhan Liu, Game Designer
Today, we'd like to share an interview with Yuhan Liu, one of our many talented Game Designers. Originally from China, she came to Sweden to do her master's degree a few years ago and ended up doing an internship with us as part of her degree – and we know talent when we see it, so we made her a full-time member of the Quickspin family as soon as she graduated!
Read on get to know Yuhan and find out what it was like moving to Sweden, her thoughts on being a Game Designer, and why she loves Quickspin!
Hi Yuhan! So to start off with, what did you do before Quickspin? When did you move to Sweden and what was it like?
I'm originally from northern China, a very cold place, and I moved to Uppsala for my master's degree in 2016.
I studied Natural Language Processing at Uppsala University. Most people don't know what that means, but we study things like Artificial Intelligence, machine learning, machine translation (like Google translate), information retrieval, and so on. It was a really useful education.
The studying was quite intense, but Uppsala was always a cool and calm place to be. It was a very nice and welcoming atmosphere where I lived on campus, and amongst all my student friends and people in class. It wouldn't be fair to say that it was easy to create a brand-new life for myself here, but it was definitely a lot of fun!
That's great, and we're so happy you're here! How long have you been working at Quickspin now?
I started as an intern in January of last year, and then I joined as a full-time employee in June straight after my master's degree. So I've been in the office for nearly two years now, and one and a half as an official team member.
Have you always known that you wanted to work with games or be a mathematician?
I've always known that I wanted to work in the gaming industry, which is where I've always had the most fun in my life, both as a teenager and as an adult up until now. In China, I also did an internship in the gaming industry as a mobile game designer and they hired me afterwards, but I decided to continue my studies in Sweden instead.
Doing the math has always been part of the job for most game designers, because game design requires a bit of logical and mathematical thinking to actually create the 'fun' stuff. The intensity of the math tends to vary for different kinds of game designers, but I would say it's more required in our industry, making video slots.
To me, it's been neither a long-winded nor a straight-forward path to where I am now. It was the RNG (random number generator) or the universe that pushed me to where I am now.
Love that – "the RNG of the universe". Would you recommend Quickspin to other people?
Absolutely! Quickspin is an amazing place to work. I have the best colleagues you could wish for and they're the best part of my job; we always have lots of inspiring discussions about all aspects of games. They're all great people, and I feel truly respected for my expertise and for being myself.
Yes, we couldn't agree more! So what games have you worked on so far in your time here?
I've worked on lots of games during my time here, like Ark of Mystery, Divine Dreams (it's not my design, but I followed it up), The Grand, Sticky Bandits: Wild Return, and Wild Tome of the Woods.
That's a great selection of games. What's the most exciting solution you've come up with during your time here?
There have been many exciting creative problems to solve, but the most recent I can think of is that I did several major iterations on Sticky Bandits: Wild Return with a quick turn-around. It was an exciting experience now when I think about it, because that was a lot of problem-solving in a short amount of time!
You did a great job on it and it's been our best performing release this year! Speaking of which, why do you think players love our games so much?
I think players love our games because we pour so much of our hearts into what we do. We put ourselves in the shoes of our players, which we can do because we're also players, and then we make the games that we love to play ourselves!
What would you say to someone who wants to work with games? Do you have any advice for them?
If it's the thing you love, just do it! Life is long and there's plenty of time to try and fail.
Great advice! And if you could go back 5 years in time and give your younger self one piece of advice, what would it be?
Follow your heart and make your choice.
Excellent. And what do you like to do in your spare time, when you're not working?
I love playing and learning as much as possible. I play games on PC and Nintendo Switch mainly, and I also love reading and learning all kinds of stuff, like blues keyboard, a new natural or programming language, and so on. I get all my inspiration from playing, playing, playing – and staying playful at work!
Yes, you've got to stay playful! Can you tell us something we didn't already know about you?
You might not know this, but I also do Chinese translations for game titles.
Awesome. And finally, if you were a character in one of our games, who would it be?
One of the Spinions in 'Spinion's Beach Party'!