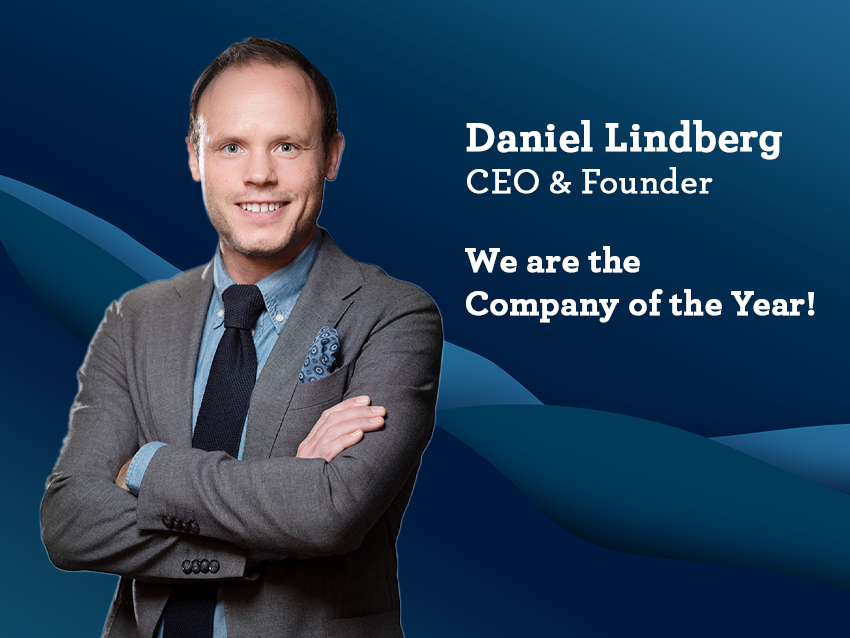 October 6, 2021
It's a new era! We are the company of the year!
"We are the company of the year! It's with great pride I share that we won the award 'Company of the year' at the WIG Diversity awards 2021. It feels like an acknowledgement of our hard work the past year.
Around this time ten years ago we started Quickspin and I am extremely proud of the company we have become. So many talented and awesome people that have passed through our little venture over the years and it is amazing to see that so many are still around. We started from zero and have created 100+ job opportunities, now that's something! We've invested in people, identified and recruited talent from all parts of the planet disregarding their age, gender, ethnicity and sometimes even their CV's – attitude supersedes CV any day of the week in my book!
We have been working very hard on updating our portfolio and the results are just amazing. Big Bad Wolf Megaways was our best release ever in about every metric! Beating our earlier most successful and beloved titles, and showing that we are heading in the right direction!
We have migrated all our partners to the Quickspin Platform. For the first time in the history of Quickspin we own the full distribution chain.
We have a solid roadmap coming up and I really recommend you all to keep an eye out our first book game, Book of Duat or my personal favorite Cash truck. Both these games are a true testimonial to the new era of Quickspin.
We've worked hard, we fought our battles. We've won a lot. And we've lost a few times. But disregarding our successes and (sometimes) failures, we have held true to our Ethos and done things the right way, our way – supported by a culture and values that are built from the bottom up by all my amazing colleagues. Now that's something to be proud of!
Thank you to all our partners and Quickspinners for making my job, and this company so awesome!"
Daniel Lindberg,
CEO & Founder
Quickspin