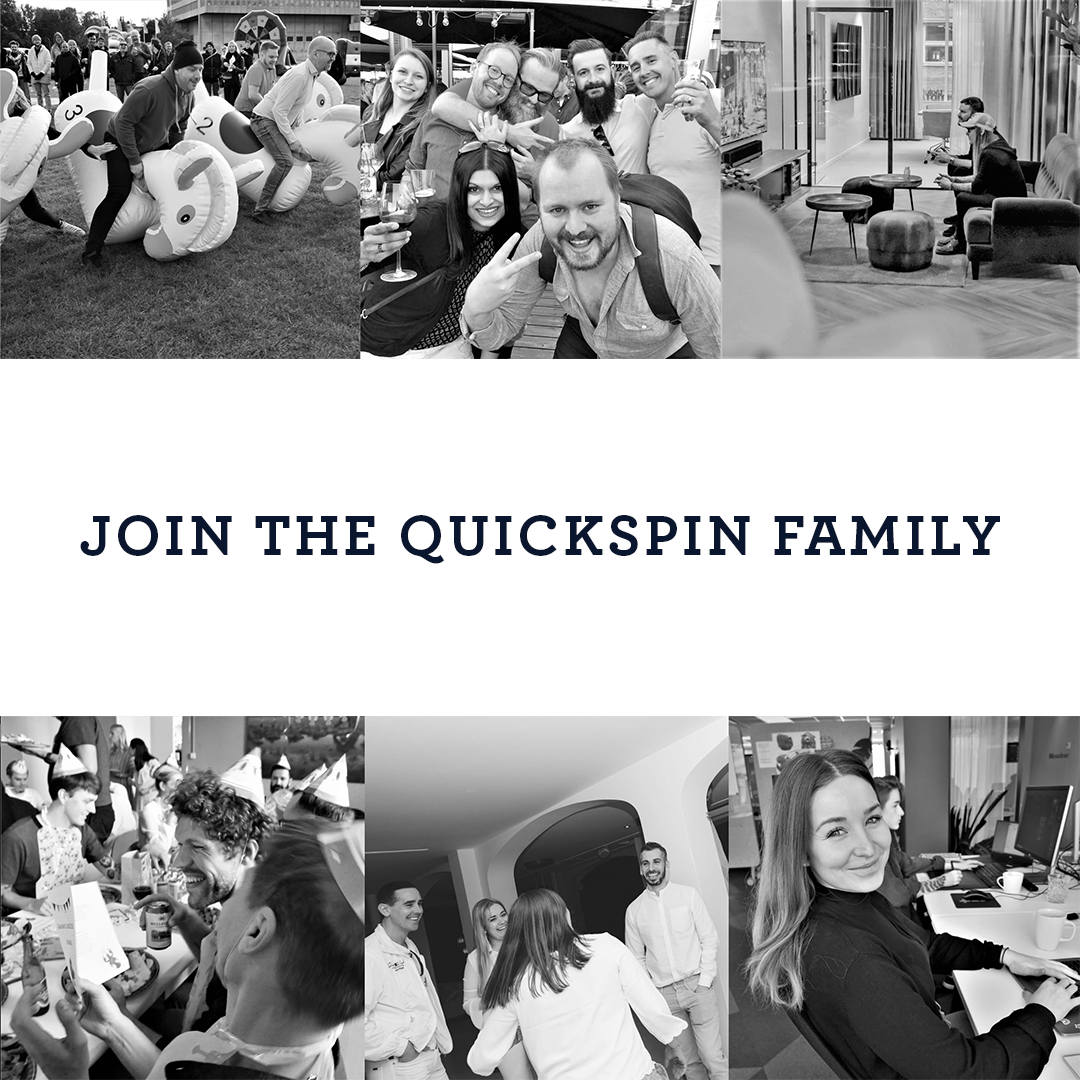 May 27, 2021
Looking for the next step in your career?
We're always on the lookout for talent and currently we have many exciting positions open.
At Quickspin, you can find a large variety of talented people of different ages, personalities and nationalities. Our great diversity only makes us better and we really do consider us as family. We like to spend time with each other and have a lot of fun, which you can easily see in the game room, kitchen, by the ping pong table, or during an after work. Apart from creating awesome games, we're also famous for our exceptionally high employee satisfaction index.
Read more!
Why Quickspin?
Culture. We have a strong, diverse yet inclusive company culture that brings a true 'family feeling', and is based on all of us being a friendly bunch, which is strengthened from our epic AW's, Kick-offs and group activities. Here, team comes first and we always stay playful.
Personal Development. We have a strong focus on our employees development. We have Q-Days & Game Days for example, where all Quickspinners focus on games, their personal- & career development. We also have an E-learning platform with all kinds of courses that our employees can take anytime.
Benefits Package & Individual focus. We've got a favorable benefit package for all of our sites and are flexible so that all individuals can have a work-life balance, feel safe & are taken care of.  Our offices are welcoming & pleasant to work in, while also centrally located.