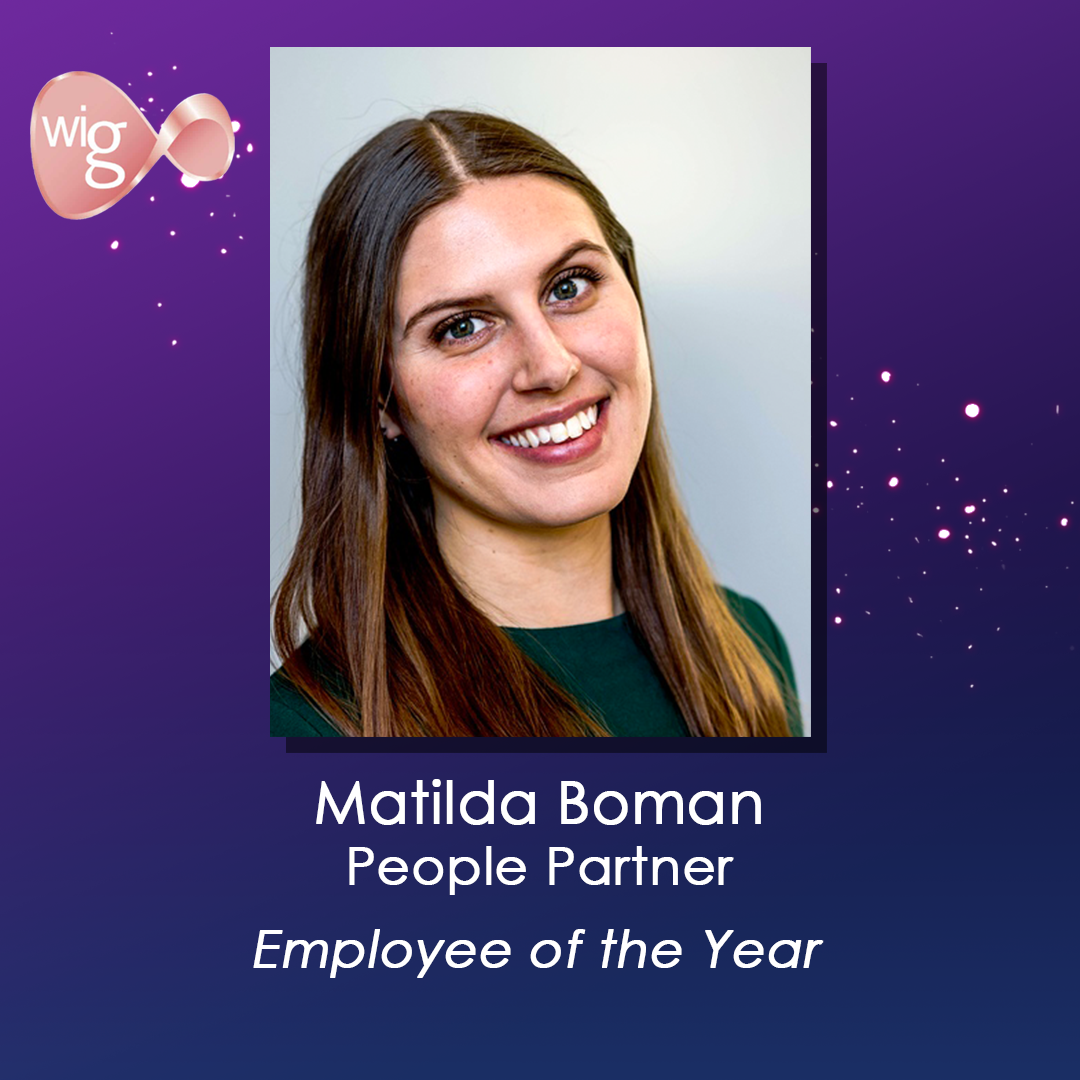 September 6, 2021
Matilda Boman - Employee of the Year
"Matilda is a People Partner at Quickspin and she always goes the extra mile in all the work she does. It can be to finish a project/ keep her promises, make sure people are well, or making sure that Quickspin remains an attractive employer. Matilda finds innovative ways and perspectives to reach goals, and she never leave anyone behind. She is a true culture ambassador and puts her whole heart in everything she does." – Sandra Lindberg, Chief People Officer, Quickspin
The shift from working from the office to remote since early 2020 have been, and still is, an intense project for HR. We constantly need to be innovative and find new ways of reaching/connecting with employees. Matilda has made sure that all our employees have a direct and transparent dialogue with HR by:
– leading a culture group – people within Quickspin that works to change/ evaluate our culture and organisation to become even better.
– regularly have one-on-ones with employees in other sites so they feel connected, as well as taking time for one-one-one's with all new employees to make sure they feel included and have been onboarded properly.
– Making sure we follow up results daily and weekly in our teams & from our pulse surveys.
– Collecting feedback from the organisation and work closely with managers to improve and support.
Matilda seems to be reachable at all times when people need her and she always make sure to give time to those who needs it the most. Without trying to solve everything for everyone, she gives support, constructive feedback and tips on the way. Since she is part of so many projects and teams, she has a good overview of needs and trends in the organisation, and she acts on them directly to make sure we get the right impact. For example, Matilda also runs the recruitment at Quickspin and their associated parts (pre-boarding, on-boarding, migration, employer branding), leads Quickspin's CSR initiatives and internal project days ("Q-days").