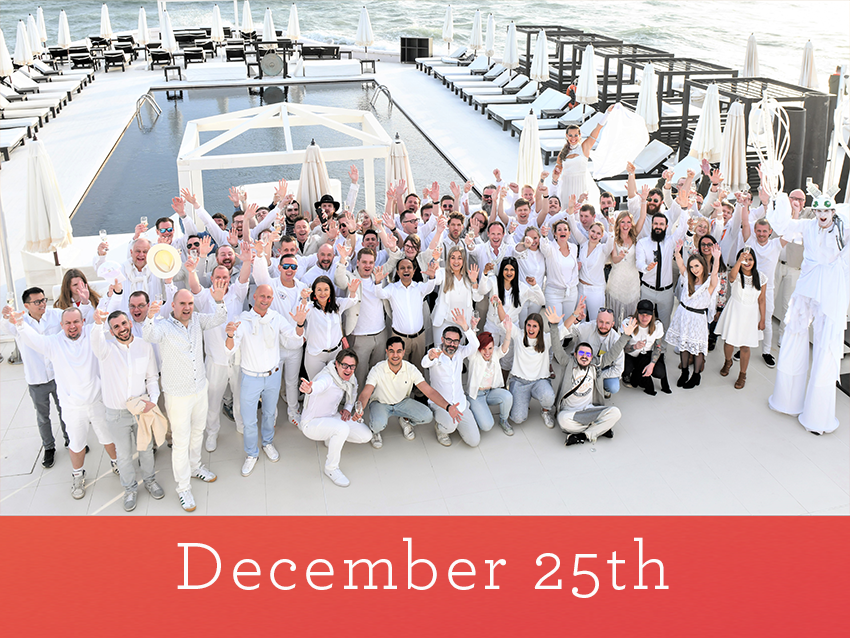 December 25, 2019
Merry Christmas from Stockholm, Malta and Kiev!
Merry Christmas everyone! Yesterday was the big day of celebration here in Sweden and today it's time to celebrate the holidays in many other countries. Wherever you are in the world, we hope you're having a lovely day together with friends and family.
Did you know that the Quickspin family consists of 29 nationalities in about 100 employees? Since we're an international bunch, we'll be celebrating the day from many places in the world. Some of us are in Stockholm, Malta and Kiev, and others have travelled to other countries to celebrate with their loved ones.
So from all of us to all of you: God jul, Merry Christmas, Hyvää Joulua, メリークリスマス, Joyeux Noël, Feliz Navidad, Bon Nadal, Nollaig Chridheil, क्रिसमस की शुभकामनाएँ, and Srećan Božić!