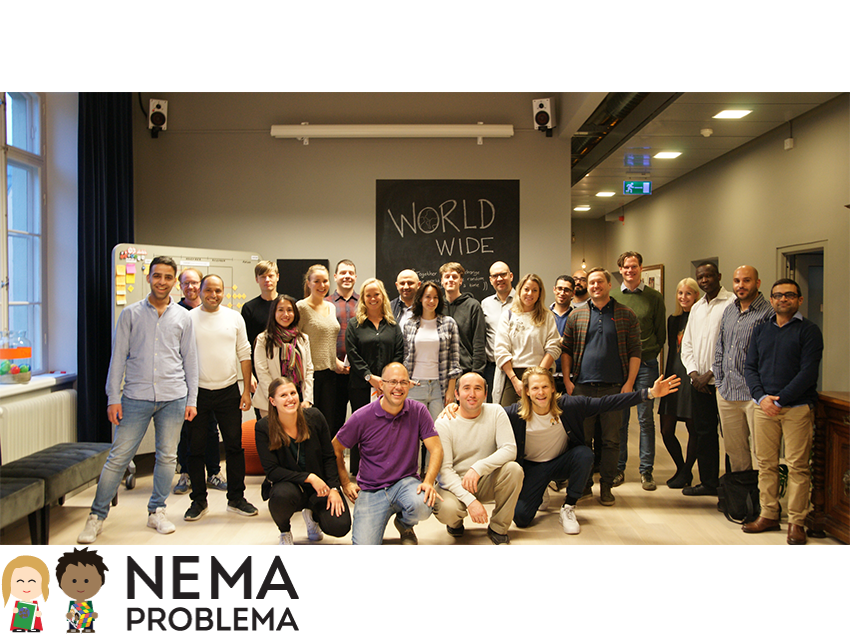 June 5, 2019
Quickspin proud sponsor of non-profit organization Nema Problema
Today, we'd like to tell you a bit about Nema Problema – a fantastic non-profit organization that we've been sponsoring since last year!
Their aim is to create a better and more inclusive society and to make Sweden the best country in the world when it comes to integration, which is a cause that we whole heartedly support and believe in. Diversity and inclusivity is at the core of who we are, and the Quickspin family consists of a wide variety of people from more than 25 different countries – we consider this to be a great asset and it's an important part of what makes us so awesome!
Nema Problema's main focus is helping newly arrived immigrants in Sweden to establish themselves in the job market and to find a sustainable career. As part of this work, they run an 8-month long mentorship program where they match mentors with newly arrived immigrants for one-to-one mentoring.
Besides being official corporate sponsors and partners of the organization, Quickspin has also taken part in the mentorship program that's coming to an end today. It's been an extremely rewarding and inspiring 8 months, and we're so proud to have taken part in this program!
Vilhelm Skoglund, Head of Operations at Nema Problema, said: "The collaboration with Quickspin has been great! Mentoring has proved to be an effective way to help immigrants transition into skills-appropriate employment, especially when carried out with companies and mentors with the relevant work experience. And we're so grateful that Quickspin, both as a company and as individuals, have taken part in creating a more prosperous and inclusive labour market and society. From all us at Nema Problema and more importantly all mentees – thank you! Shukran! Mam'noon! Yekenyeley!"
To date, Nema Problema have enabled over 7 000 people to meet through their various activities and they've helped 145 newly arrived immigrants to get a job.