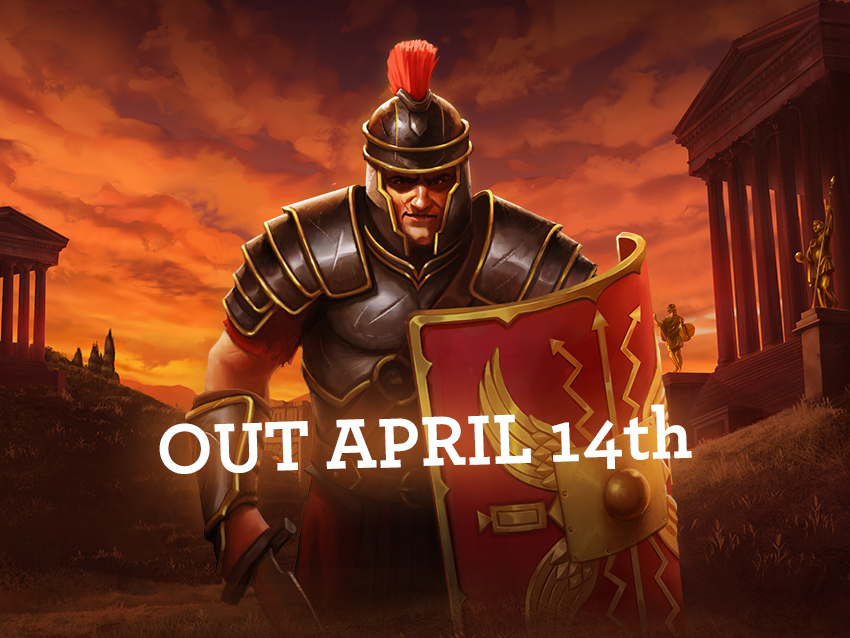 April 2, 2020
Nero's Fortune – interview with Lucas Johansson, FX Artist
Nero's Fortune combines our highest volatility ever with our darkest theme ever! It's our first 3D game and the stunning graphics really make the most of our new 3D engine, taking lighting and rendering to a whole new level.
Read on to find out what one of our talented FX Artists, Lucas Johansson, had to say about working on this exciting game!
Interview
Lucas Johansson, FX Artist: "When we started working on Nero's Fortune, we wanted to go for a more serious theme. Our Lead Artist, Tom, went ahead and explored lots of different ideas from ancient Rome. The 'Great Fire of Rome' was a story that we felt would fit this volatile game really well. So my job was to create a lot of fire!
For the math, we explored having two layers on the reel, where the top layer would consist of symbols and then have multipliers underneath. This was a great model to use for this game, our first 3D game.
The 3D aspect influenced the art and effects a lot and it required us to try new techniques that we hadn't used before. We wanted to show that it's a 'real' 3D game, rather than a flat 2D game in a 3D world.
We gathered inspiration from historical objects, sculptures, stories, films, and games. We wanted to create a really epic and dark feeling with one main character, so we were looking for those kinds of images from other amazing artists who had created art for various films and games with ancient and medieval themes.
The pre-production started off in the usual way, except that there was a little bit more focus on finding things that could showcase the 3D engine. Tom created a really strong foundation of art for me to put my effects and animations on.
We always try to get a game working as soon as we can, with placeholder art and effects, so a lot of the FX work was done in 2D until we had a functional 3D game that I could preview my FX on. We used Photoshop for concepting, storyboarding, and creating FX assets, After Effects for concepting FX and animations, Spine for creating the final FX, and Blender for the 3D assets and animations.
It was a bit challenging at times to explore all the possibilities with 3D and overcome all the obstacles that came with it: a 3D pipeline, rendering issues, and creating the material. But we all helped each other out and solved these issues together – luckily, I have some very smart people in my team!
When we got to the last couple of weeks of production, it was so much fun to see all of our combined efforts and hard work come together and turn into a really cool game. I'm really happy with the result and our first 3D game looks awesome!"
Quickspin Promote
Add even more fun and excitement to the gaming experience with the groundbreaking gamification tools in our Quickspin Promote catalogue.