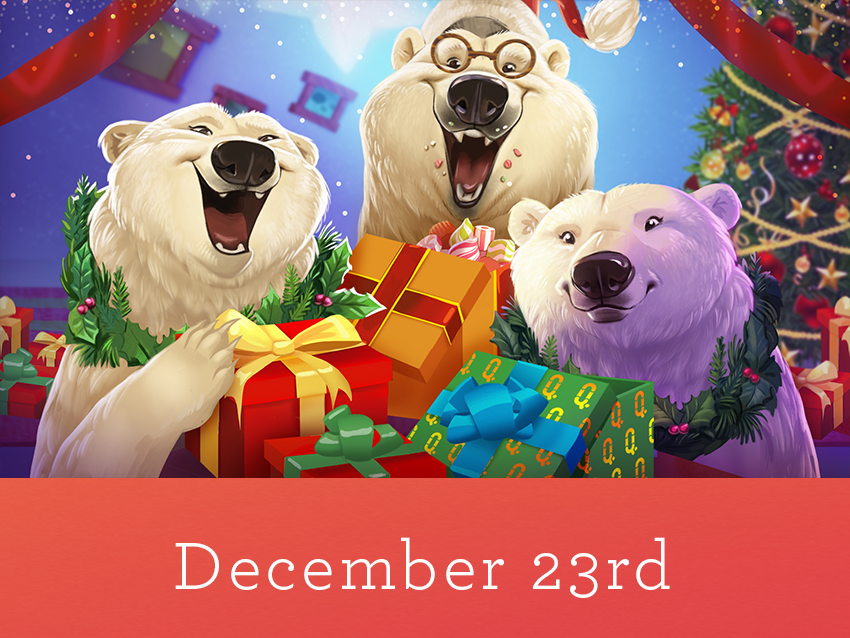 December 23, 2019
One day left until Christmas
One day to go until Christmas and we couldn't be more excited! Do you every grow out of that feeling? Not if you ask us, but we like to stay playful.
If you really want to get into the holiday spirit, you should pay a visit to our friends in Polar Paws! They sure know how to make the most of this festive season. They've got snow and a magical winter wonderland, cosy cottages, cute polar bears and a generous elf who loves to throw sweets around.
Have you tried Polar Paws yet? If you haven't it's about time, as December will be over in a few days!
It's the perfect game to enjoy in your food coma on the sofa. When the rest of the family wants to watch cheesy holiday films, you can sneakily play this on your mobile device without anyone noticing.