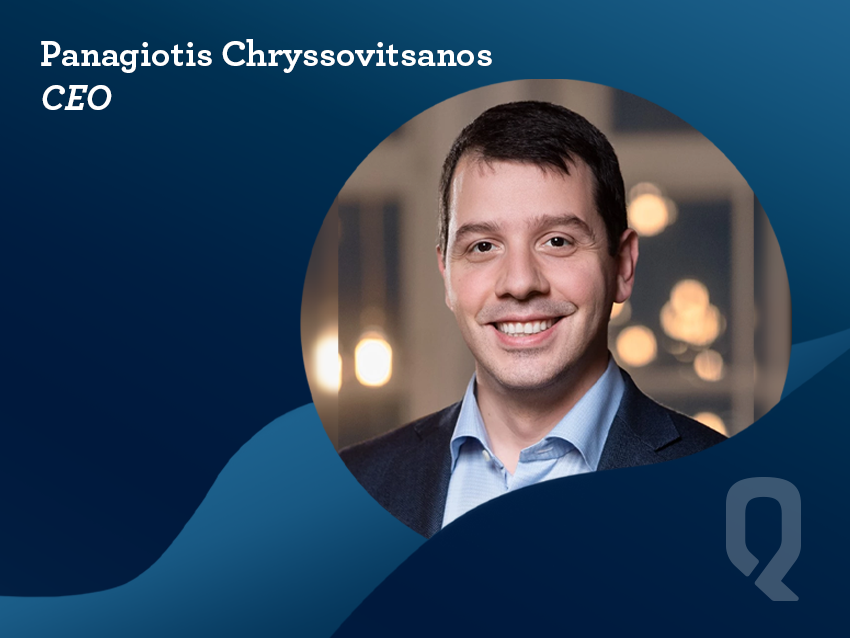 July 13, 2022
Panagiotis Chryssovitsanos appointed new CEO of Quickspin
Stockholm, 13th June 2022 – Swedish slot specialist Quickspin, a Playtech Group company, has appointed Panagiotis Chryssovitsanos CEO of Quickspin, effective immediately.
Daniel Lindberg, Founder and former CEO, has decided to hand over the helm of the successful slot company he founded with two friends 11 years ago. Lindberg will stay on board for a while to support Chryssovitsanos in the interim during his transition from COO to CEO.
Chryssovitsanos began his career with Quickspin as Chief Technology Officer in May 2013 and was most recently part of the management team as Chief Operating Officer. Before completing a near-decade with Quickspin, he previously spent ten years working in leading positions within the gaming industry, followed by three years in a management role in the consulting industry.
Daniel Lindberg, Quickspin Founder: "I'm very pleased to announce that I'm handing over the role as CEO to Panagiotis Chryssovitsanos. Having been with Quickspin for nearly a decade, and with his extensive knowledge of the company and the industry, Jotis is the perfect candidate. With his skills and expertise, I'm confident he'll hit the ground running! I will stay on board for a while in a different role, to support him during his transition from COO to CEO.
Nearly 11 years have passed since I founded Quickspin together with my friends Mats and Joachim, and I'm incredibly proud of what we've created over the years: the progress we've made in the industry, what we have achieved as a team, and the company we have become.
Handing over to Jotis feels like a natural progression in the development of Quickspin. I've always said I wouldn't leave until all the fundamental pieces for future success are in place, and that time is now! We're in our strongest position ever: we have an amazing team, amazing products, and our outlined strategy for future success is extremely promising. It's with great comfort that I'm handing over to Jotis and his team to lead Quickspin moving forward."
Panagiotis Chryssovitsanos, Quickspin CEO: "It's a great honor to be given this opportunity and I'm humbled by the trust Daniel has put in me, because he's truly been living and breathing Quickspin for 11 years now. I agree with Daniel on where we stand and what the future holds. Today, we're a stronger and more knowledgeable company in every way – one that's in control of its business and destiny.
We have a fantastic team in place, and I'm very excited to explore what we can achieve together as a company. I'm also looking forward to work even more closely with our colleagues at Playtech, and I'm certain we will have some exciting news to share in the near future. There are many opportunities out there and I will work tirelessly in pursuit of our shared strategy and vision, to steer this ship into the future. I'm certain the best is yet to come!"
—END—
About Quickspin
Quickspin is a Swedish game studio developing innovative video slots for real money online gambling and free to play social markets. The aim of our 100-strong team of gaming industry veterans is to cause a market-changing shift in quality and innovation by creating the kind of games that we as players would love to play. Quickspin games are integrated with our customers' casino through our own platform which includes ground-breaking promotional tools to help attract and retain players.
About Playtech
Founded in 1999 and premium listed on the Main Market of the London Stock Exchange, Playtech is a market leader in the gambling and financial trading industries with c.6,600 employees across 26 countries.
Playtech is the gambling industry's leading technology company delivering business intelligence driven gambling software, services, content and platform technology across the industry's most popular product verticals, including, casino, live casino, sports betting, virtual sports, bingo and poker. It is the pioneer of omni-channel gambling technology through its integrated platform technology, Playtech ONE. Playtech ONE delivers data driven marketing expertise, single wallet functionality, CRM and responsible gambling solutions across one single platform across product verticals and across retail and online.
Playtech partners with and invests in the leading brands in regulated and newly regulated markets to deliver its data driven gambling technology across the retail and online value chain. Playtech provides its technology on a B2B basis to the industry's leading retail and online operators, land-based casino groups and government sponsored entities such as lotteries. Playtech directly owns and operates Snaitech, the leading sports betting and gaming company in online and retail in Italy.
Playtech also owns Finalto, a technology leader in the CFD and financial trading industry that operates both on a B2B and B2C basis. Finalto has been classified as a discontinued operation since 31 December 2020.
www.playtech.com