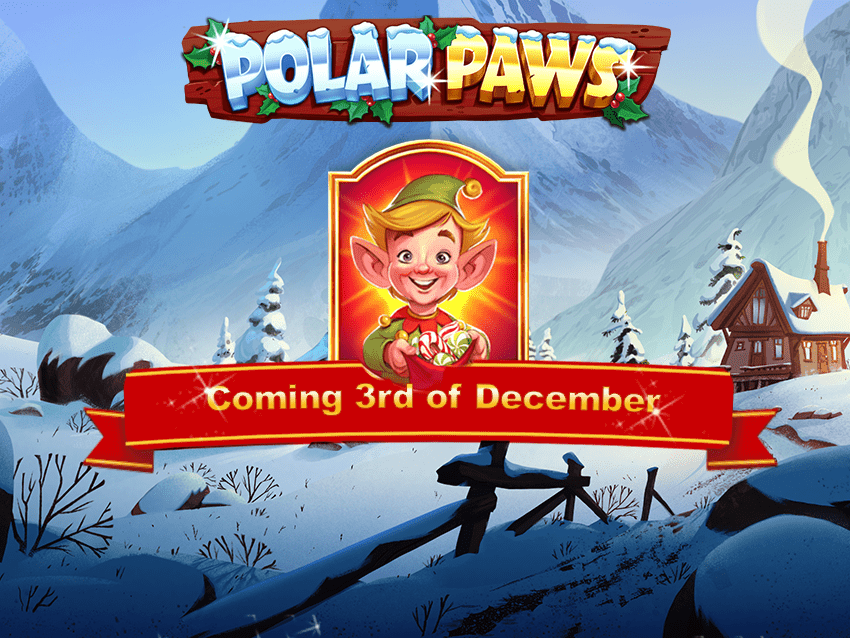 October 25, 2019
Polar Paws - Available On The 3rd Of December
Happy Friday! We have a very exciting announcement to make today – as a special Christmas gift to you, we've decided to release Polar Paws one week early! How awesome is that?
Instead of the 10th of December, the team has worked extra hard to make it available on the 3rd of December. So you can play this game for the whole month of December, to make sure you're in the Christmas spirit by the time the mulled wine and Santa Clause comes around!
Polar Paws is based on our hit game Goldilocks, and with a magical winter wonderland, cute polar bears, and a generous elf who loves to throw sweets around, we're confident that this slot will get players into the Christmas spirit in no time – and keep them entertained long after the holidays are over.
It's the perfect game for your Christmas campaigns and Christmas calendars. And why not take the opportunity to use one of our fantastic gamification tools for twice the fun? Polar Paws plus a Challenge with a winter theme would be the perfect pairing for your holiday promotions.
Herbert Paradis, Head of CRM: "Polar Paws is a Christmas game and it's being released in December, so why not run a Challenge with a winter theme to promote the game? Our variety of themes is a great way to stay in season and to stand out with a groundbreaking promotional tool for a campaign, so it would be perfect for your Christmas calendar this year. Spread the joy and give your players something back 'on the house!'"
Mark your calendar for December the 3rd and have a lovely weekend!
PS: Just to be clear, we will go back to our usual Tuesday releases after this. But we couldn't resist the temptation to make an exception this time – it is nearly Christmas after all! 🙂