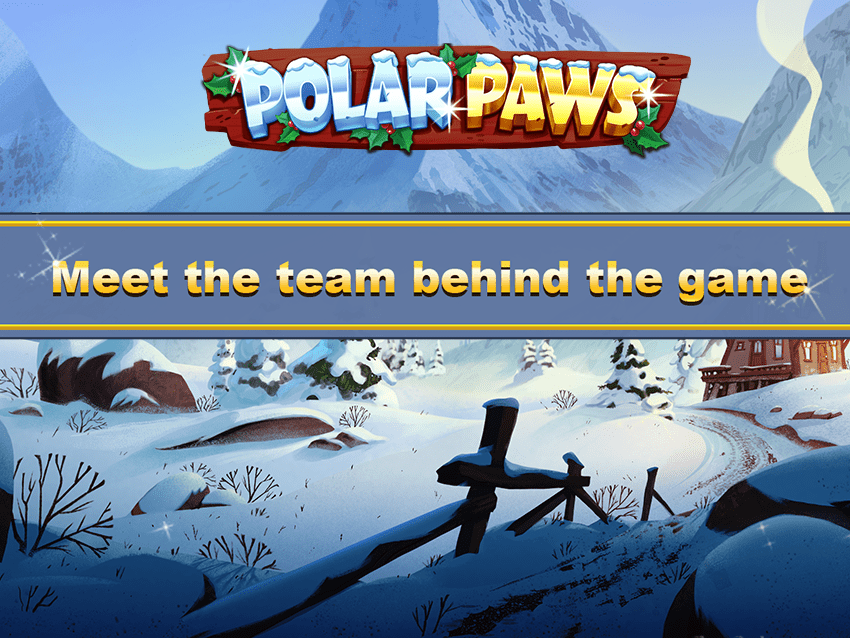 November 22, 2019
Polar Paws - interview with Tom Bernardes, Lead Artist
With a beautiful winter wonderland inhabited by cute polar bears and a generous elf who loves to throw sweets around, our Christmas game Polar Paws is bound to get you into the holiday spirit in no time! To find out what is was like to work on this joyful game, we sat down for a chat with one of our team members.
Tom Bernardes, Lead Artist: "The idea for Polar Paws came from classic 2D animations, as they usually have a cosy look that fits perfectly with the Christmas feeling we were going for with this game.
First, we did lots of research to gather as much reference material as possible. For my own inspiration, I looked for references on Pinterest and from entertainment that I've consumed over the years, like animated films that I like.
Then we started the sketching and concepting phase, before moving over to Photoshop to finalise the work. Even though we work digitally, it's no different than working traditionally with tools like pencils, ink, and paper. First, we sketch, and then we paint with tools that mimic analogue ones.
Drawing the characters is always the most fun part of the process for me, and it was the same with this game. I like to give the characters different personalities when I'm developing them. Also, the small animation we did in the Bonus symbol was super fun to create!
I always learn something new with every slot I work on. How to make each symbol appear valuable in relation to others, how to work with the contrast and so on. It's always a learning process, which is great.
The backgrounds tend to be the most challenging part, as they need to have a very specific composition in order to frame the reels. But we managed to solve this creative challenge, as always, and I'm really happy with the result and the style we were able to create. Polar Paws was a really fun game to work on and it was a smooth process from start to finish!"
Quickspin Promote
All the fantastic gamification tools in our Quickspin Promote catalogue will be available from day one.
Herbert Paradis, Head of CRM: "Polar Paws is a Christmas game and it's being released in December, so why not run a Challenge with a winter theme to promote the game? Our variety of themes is a great way to stay in season and to stand out with a groundbreaking promotional tool for a campaign, so it would be perfect for your Christmas calendar this year. Spread the joy and give your players something back 'on the house!'"