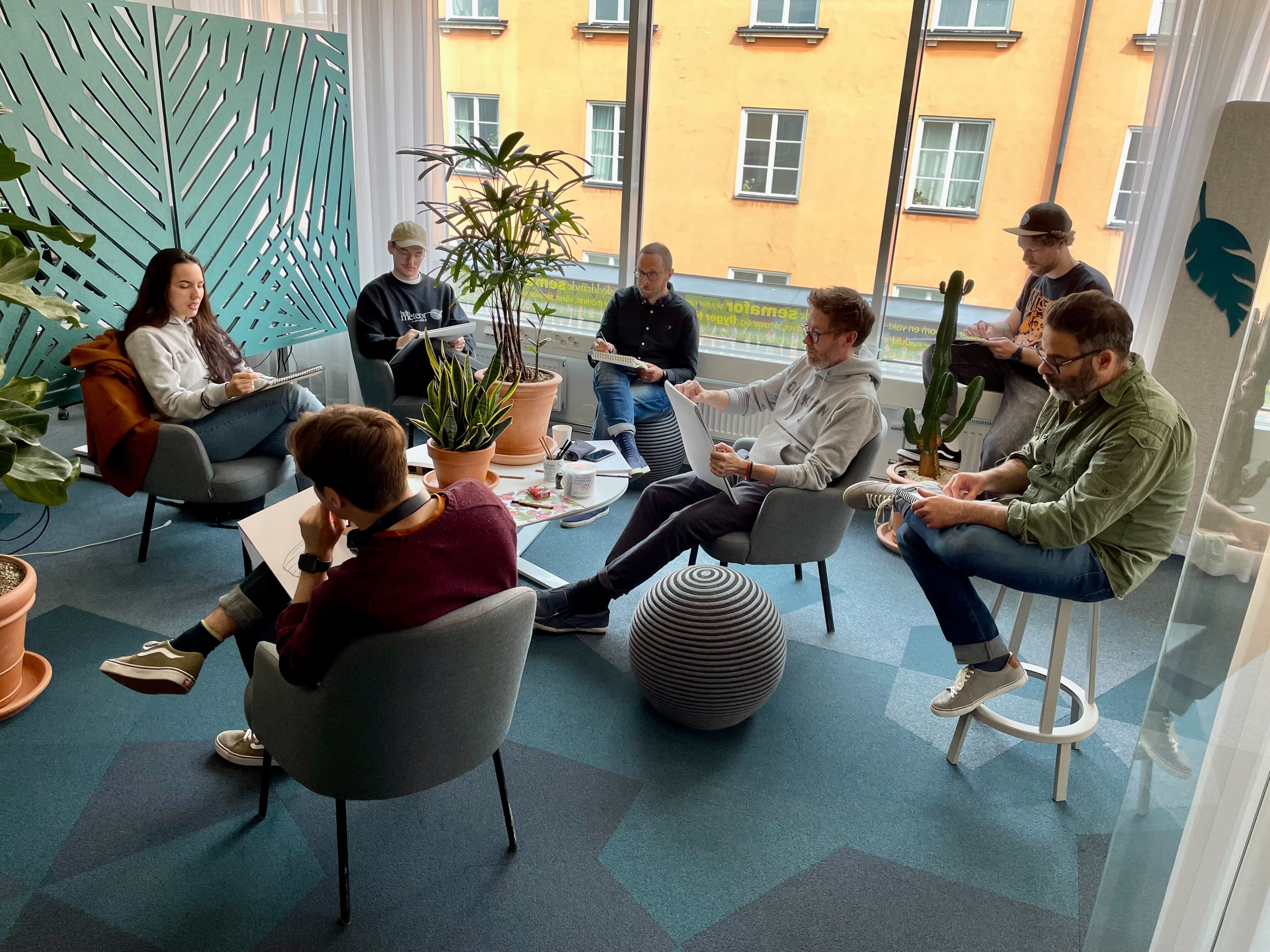 June 22, 2022
The Q-day art challenge – a monthly event for our artists to explore, experiment, and get inspired
One of many awesome benefits at Quickspin is our monthly Q-days. These are recurring events at the end of each month, ear marked for your personal development, curiosity, creativity, and innovation. It's an opportunity to learn new things, expand your horizons, or come up with new and exciting ways to develop yourself or Quickspin. And of course, to have fun along the way! 
You can learn something new on LinkedIn Learning or Playtech Academy (two e-learning platforms all employees have free access to), read one of the many books we've purchased for our library, watch TED Talks, and more – the opportunities are endless. We're incredibly proud of our Q-days and they're much appreciated by everyone in the Quickspin family. 
One of many great projects is the Q-day art challenge, which was initiated by Michael Spinks, Head of Art. The art challenge is a recurring event during our Q-days and it's a chance for our artists to explore, experiment, and get inspired. 
Michael Spinks, Head of Art: "The Q-day art challenge is a chance for artists to explore different avenues of creativity. I created it to help unify the team, create dialogue, and to show off a bit. Like, 'look at what we can achieve in just one day'! All artists get to do the same challenge, but the outcome is very different from person to person. It's like a break from their day-to-day work, where they get to visualise different styles and get inspired by each other. They can do anything they want with it. 
Even though each game project differs, and our artists always get to challenge and push their own style in their everyday work, the Q-day art challenge and Inktober challenge have both been great sources of inspiration to keep exploring and experimenting."