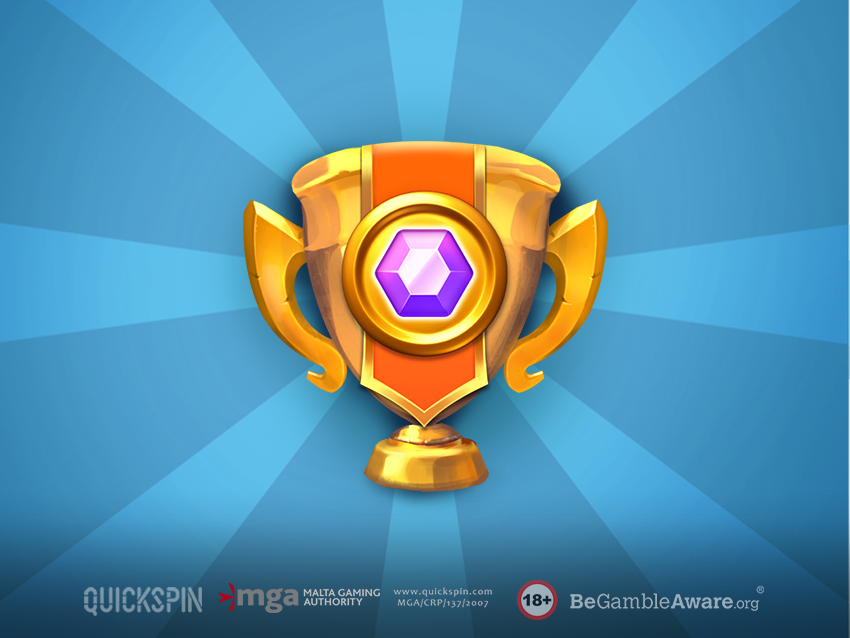 July 3, 2020
Quickspin Tournaments
Create a more exciting gaming experience! Quickspin Tournaments is a great promotional feature can be based on various metrics depending on what player segment you are targeting. Our Tournaments is the perfect customer retention tool!
What your players win in a tournament is completely up to you. You can give Free Spins, Quickspin tokens, cash, or gadgets. And how many players you want to reward is of course completely up to you. Would you like to give 1 big prize, or several smaller?
The Quickspin Tournaments is a proven success! Not only have we seen operators increasing their turnover by 600% when using it efficiently. When rewarding your players there is no 'one size fits all' – It all comes down to planning your tournaments depending on what market and players you are targeting. Luckily, we've tried it all by now – Send a request to your account manager and they will guide you in the planning!
Create a fresh and exciting experience for your players. Quickspin's Tournaments offer tons of customization opportunities. Of course you can configure the basic things such as when, prizes, markets and how many games you'd like to include. But you can also customize  the widget and the tournament page can be with different themes to fit your promotion. And as if this wasn't enough – you can also update the look with your own company branding!

Our Tournaments feature adds lots of excitement to the game, with an extra layer of interactivity that we're know  your players will enjoy! What type of Tournament you should run depends on what player segment you are targeting.
All our games come with 6 unique game events any of these events can be used to measure a player's success in a Tournament. A game event can for example be: To hit a win 10x your bet, Enter the free spins bonus or hit scatters or wild on the reels. When a player achieves one of these game events we identify and communicate to operators/ leaderboard via our API. This allows for even more interesting tournaments for players where the goal is 'event' oriented and not only turnover oriented.
Win multiplier Tournament is based on the multiplier of your win for example, if you win €10 and your bet €2 then your win multiplier is 5. Meaning everyone has the same chance, regardless of the size of their bets. The Win multipler Tournament is perfect for a broad range of players.
Herbert Paradis, Head of CRM: "One of our favorite tournament formats is the Free Rounds Tournament. Normally when you launch a new game, you would give out free rounds of the game, as this is a great way to give your players the chance to try it for free. But medium and high players are usually not that excited by the chance of winning a few euros in the free rounds."
Let your account manager know if you have any questions regarding Tournaments or any overall suggestions – we'd love to hear from you.