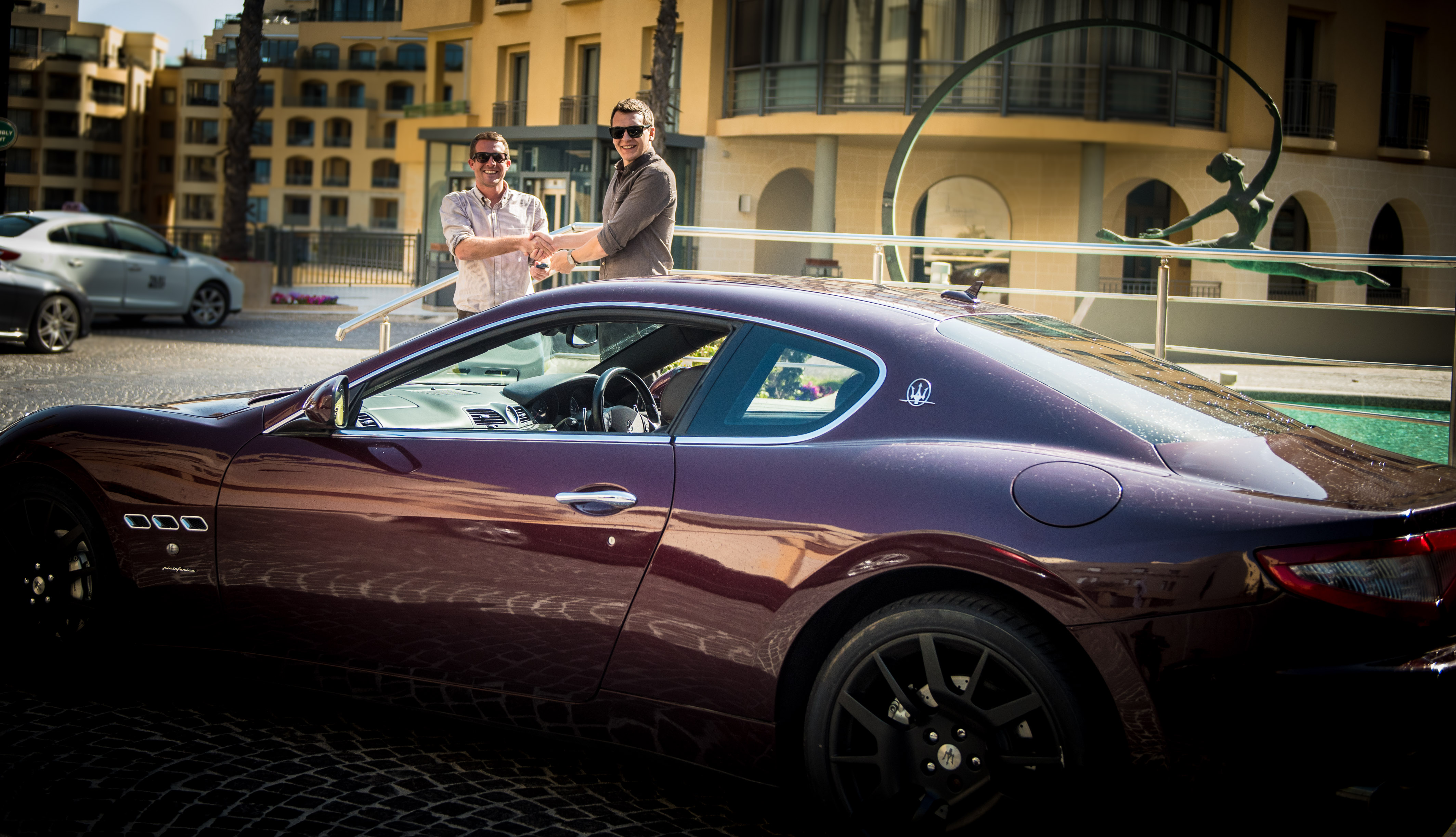 May 6, 2016
Redbet wins race to be crowned the Wild Chase Promotion Champion
Operators experience life in the fast lane thanks to new game.
A customer competition whose winners were handed the keys to a luxury sports car has helped Quickspin achieve its most successful ever game launch.
The Swedish slots specialist encouraged operators to promote their latest title, The Wild Chase, to online players around the world.
The slot offers players a window onto the world of supercars, expensive watches, and sparkling jewellery, whilst giving them chance to get their hands on the real thing by playing for big wins.
Quickspin made sure the competition matched the theme of the game with thrilling prizes for their customers. The winnner was Redbet, who took the keys to a €150,000 Euro Maserati GT for five days after making use of the supplier's Feature Trigger promotional tool.
Darren Stephenson, Senior Account Manager at Quickspin, said: "Congratulations Redbet! We saw some very creative campaigns and were delighted to hand over the keys to a desrving winner." "The game has been an instant hit, but competitions like this have really helped cement it in the minds of players in casinos arcoss multiple jurisdictions. Adam Done, Casino Manager at Redbet, said: "We're really impressed with the results of The Wild Chase so far! Players we're clearly chasing the grand prize of a €25 feature trigger and the lucky winner won over €900!
"That was probably as nerve-wracking  for us to watch as it was for the player! But we'll definitely be making use of the functionality Quickspin has given us in the future."
The winner of "best promotion results" was Unibet, who won two tickets to the Benicassim Festival in Spain this summer to see top bands from around the world.
Rokas Benetis, Casino Promotions Manager at Unibet, said: "Thank you Quickspin! We're very pleased to have won this prize. "Quickspin consistently delivers high quality content which proved to be very popular among our players. We look forward to your future game releases and we're confident that our partnership will continue to be equally beneficial."
Excitement reaches five star levels in The Wild Chase when the Multiplier Wilds feature kicks in, adding further thrills by multiplying wins by up to five times. Quickspin's Respin Feature also locks winning symbols in place for players to win time and again in a single spin, while the attractive free spins will give players that extra chance of hitting the big time.