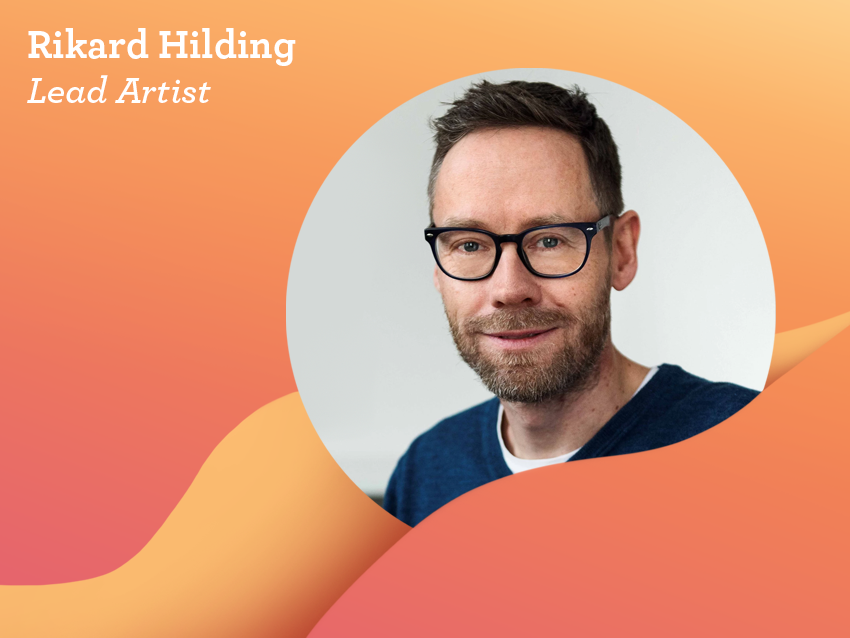 May 2, 2022
Rikard Hilding, Lead Artist, celebrates 10 years with Quickspin!
We're so incredibly proud to have a bunch of Quickspinners who've been with us from the very beginning. One of those people is Rikard Hilding, Lead Artist, who celebrates his 10-year anniversary this month! Mind-boggling. And a great testament to our company that such an awesome person has stayed with us for so long.
10 years, wow! What's made you stay for so long, and what's the best thing about working at Quickspin?
Well, put a group of really talented, ambitious, friendly, and fun people together and let them do what they think is fun, and you've got yourself a game team at Quickspin. I'm very fortunate to be included in one of those teams.
And that's not all. Then you get to go on lots of fantastic trips together with those people, to get some sun and drinks, or snow and hot chocolate. Can it get any better? Without a doubt, we have a fantastic HR team and Game Studio management team at Quickspin, as they give us all of that.
We couldn't agree more. So, how's your role developed over the last 10 years?
I've had different art related titles and roles, but the biggest overall change has been that individual artists are more in control of their own decisions and can shape the product to a greater extent than in the beginning, which is great.
Do you have a favourite moment or two from your time with us?
There have been so many great moments. But the 4-day trip to Åre was great fun, with daytime skiing and evening After Skis!
What do you look forward to most on your Quickspin journey for the coming years?
More trips with my colleagues, and to make even greater games and keep growing together!
And finally, do you have a favourite game from our portfolio?
I like darker games, so it's a draw between Sticky Bandits: Wild Return and Cash Truck. I'm really biased on the last one since I worked on it, but it's a really great game 🙂