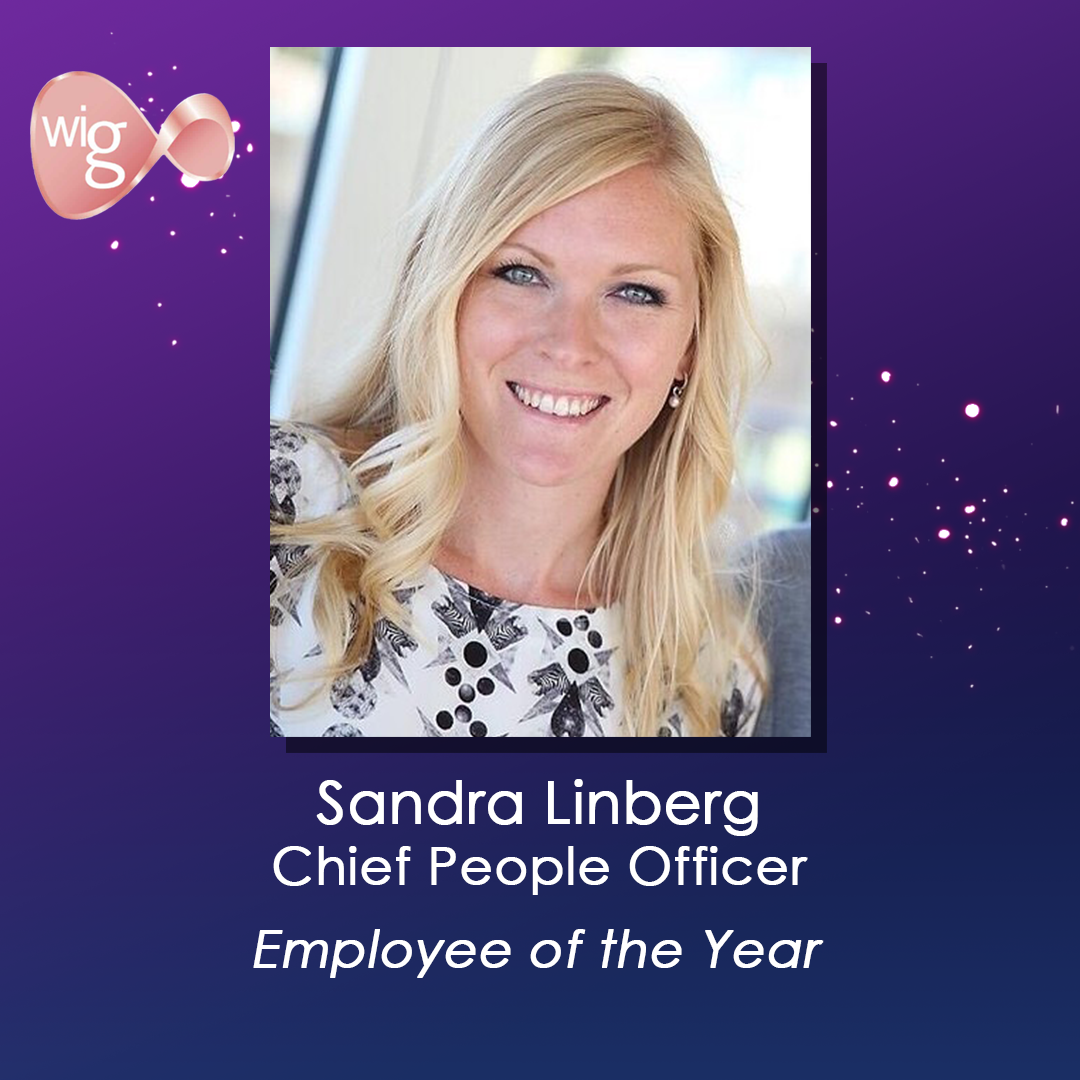 August 31, 2021
Sandra Lindberg - Employee of the Year
Sandra Lindberg our Chief People Officer is a finalist in the Women in Gaming Diversity awards 2021 in the esteemed category 'Employee of the year'!
To find out more about Sandra, her nomination, work at Quickspin we spoke to Daniel Lindberg, CEO & Founder of Quickspin.
"Sandra is our Chief People Officer at Quickspin, and the title says it all. She truly cares about the people of Quickspin and gives her all in ensuring the happiness and development of all employees. On a daily basis, Sandra applies "management by walking around" where she makes sure the people of Quickspin are being seen and heard, and instantly acts if something is not right. By being curious and caring, she is integrated in all parts of the organization enabling being very pro-active, supportive, and innovative in finding new ways.
Sandra is not only a part of the management team where she pushes strategic work forwards that is favourable for her people, but also manager to the HR team. By openly communicating in the group as well as during 1on1:s she puts her team first and supports each individuals so they thrive in their roles – no matter what level or role they have in the HR team. Sandra provides a sense of autonomy by avoiding micromanagement while championing her employee's growth with encouraging new task and responsibilities, but also a security of making sure her employees are psychologically safe – and that she has their back.
Sandra has a tough job where not only good things happen, and she is forced to make hard decisions and changes. As a person of strong work ethic and loyalty, Sandra takes responsibility of dealing with hard conversations and implementing changes – something that other employees can be resistant towards. There is a drive for finding better ways of doing things – and she is not afraid to fight for what she believes in. In little over three years, Sandra has changed how we view and work with everything from company culture and corporate values, feedback culture & communication, leadership, personal career development, mentorship and age-, gender- and ethnic diversity." – Daniel Lindberg, Quickspin CEO and Founder.
Apart of making Quickspin a great place to work by doing her job like nobody else and being a positive employee and leader, she has also for example managed during 2020 to;
– Implement the HR tool WinningTemp™ to visualise and measure progress on strategic, tactical, and operative levels which was rolled to everyone in the company. The decision to implement this HR tool has enabled Quickspin to send out and receive data from weekly pulse surveys, manage quarterly 1on1:s with all employees digitally, create a e-learning platform, enable a library of tools for managers and a place where employees can praise each other.
– Restructure our model of career development where we now think of our knowledge in an expanding way which reflects employees' careers, instead of the traditional career latter which employees climb.
– Continued the extensive work in implementing our new company values and enable them to be a part of our career development and quarterly 1on1:s.
– Help to roll out a combination of strategic management frameworks and follow up mechanisms at Quickspin during a time in which Quickspin underwent a reorganisation. Sandra drove the change process in which the Objective Key Results model (OKR) used to set, measure, and execute actions was adapted as the new way to align all teams to work company strategy. Sandra worked intensely on all levels with key stakeholders, teams, team leads and the guarding alliance in the management to realise the change in a personal yet professional way. The OKR framework was rolled out across the entire organisation and has activated all teams in the company to work towards common goals. The change was well received in the organisation and key metrics such as; rounds per player, employee turnover and revenues from regulated markets, has since improved, helping Quickspin on its mission to deliver the most thrilling gambling experience ever.
– Provide transparent information, help, and comfort during COVID-19 pandemic for all employees which has helped the organization to stay joyful and productive when working from home.