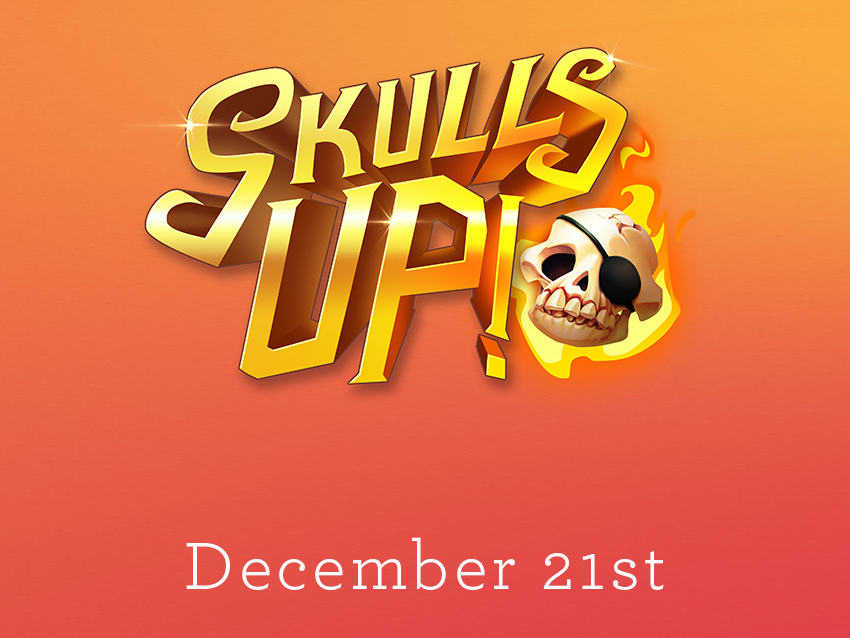 December 21, 2019
Skulls UP! trailer - watch the team play the game
Only 3 days left until Christmas now! We can't wait to cuddle up in front of the fireplace, eat too much food, and spend some quality time with friends and family.
And you know what comes after Christmas? January. This month tends to be a time where people over here in the northern hemisphere start searching for cheap tickets to exotic locations, dreaming about warmer temperatures and white beaches…
If this is you, our January release Skulls UP! is just what you need! Set sail for riches and join the pirates, parrots and playful monkeys on this tropical island. You will soon forget about the cold weather when you feel the heat from the high volatility and flaming hot features, like Flaming Free Spins, Flaming Respins, and Flaming Skull Wilds!
Check out this trailer and watch the team play the game! Doesn't it look like fun?