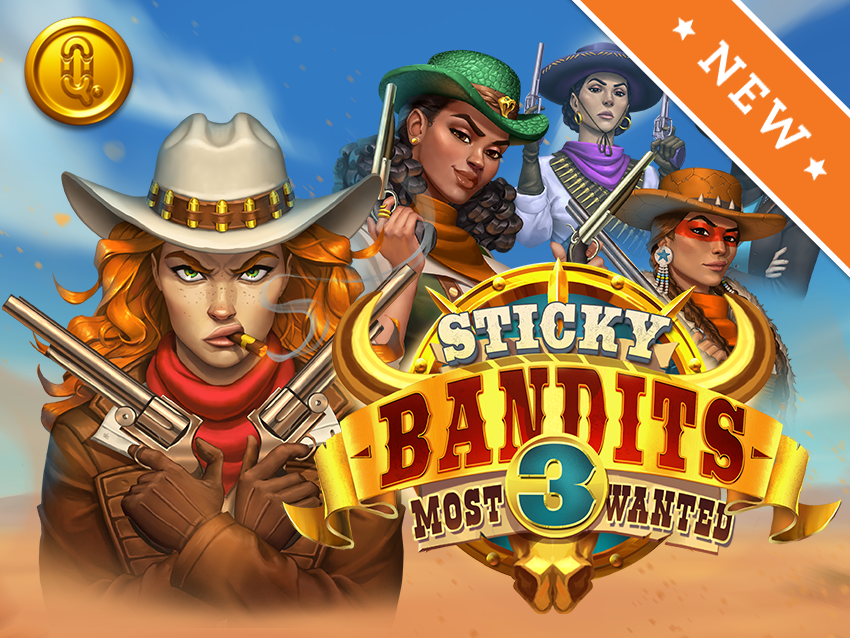 May 20, 2021
Sticky Bandits 3 Most Wanted - launch data
Howdy, it's been exactly 2 weeks and 2 days since we launched Sticky Bandits 3 Most Wanted on the Quickspin Platform. As mentioned before this game is only available for customers who already migrated to the platform. If you haven't migrated yet and have any questions, get in touch with your account manager or info@quickspin.com. As soon as you are on the platform you can release Sticky Bandits 3 Most Wanted.
We looked at all our partners who has migrated, and compared every game launch we've had. The first two weeks of being live Sticky Bandits 3 Most Wanted has beaten every game release since Eastern Emeralds, in 2018. We knew this was a great game, but we just want to thank all our partners and streamers allowing the game to get the launch it deserves. The numbers speak for themselves and the players love the game too!
On the 19th of May we had a player landing the first wild line(rewarding 2,500x) won on max bet(€90)! The exposure of the game is 22,000x and we're expecting to see someone hit that soon if the game keeps performing like this.
Everything is pointing towards this game becoming an evergreen title. Don't miss out!
Go to Game page!