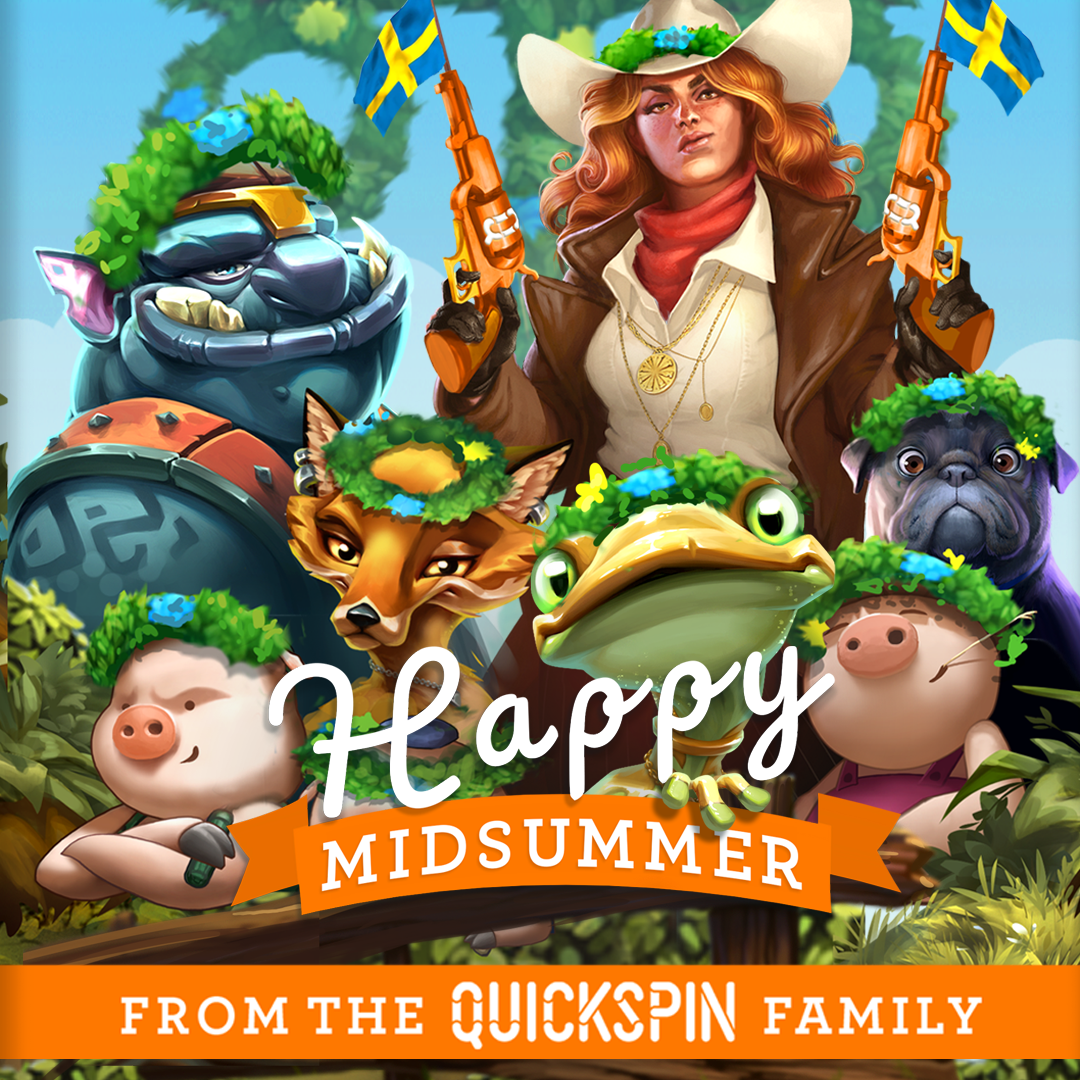 June 21, 2019
Happy Midsummer and happy summer
Today is Midsummer's Eve in Sweden, which is one of the biggest holidays of the year over here. It also marks the start of the holiday season, so we thought we'd take the opportunity to look back at the past 6 months before we start to unwind and get ready for some well needed R&R. First of all, we'd like to thank all of you for an amazing year so far – our loyal players, operators and collaborators. These past few months have been an amazing whirlwind of game releases, events, nominations, and awards!
We've released 7 kick-ass games that have been popular with players and casinos alike, and we're especially proud of our two latest blockbusters: Hall of the Mountain King and Dragon Chase. The team really did an extra awesome job with those games!
We were shortlisted in 4 categories in the prestigious EGR B2B Awards 2019 (the awards show takes place in a few days, so fingers crossed!). On top of that, we were shortlisted in a whopping 6 categories in the equally prestigious Women in Gaming Diversity Awards, including 'Best place to work' (again!). The awards show took place in May, and our brilliant Account Manager Valeria Russo scooped up the 'Star of the Future' award and stole the show with her speech!
We'd also like to give a special shout out to our amazing operators for helping out with Quickspin Festival. It was a huge success and we're so grateful for it! And to all of you who've used and seen the greatness in our gamification tools Tournaments and Challenges this year – thank you!
Now it's time to take some time off and recharge our batteries so that we can continue to kick ass in the second half of the year – and we've got lots of exciting goodies lined up for you.
But first, it's time to dance like frogs around the maypole (long story for another time)! From all of us at Quickspin, happy Midsummer and have a great summer! 🙂