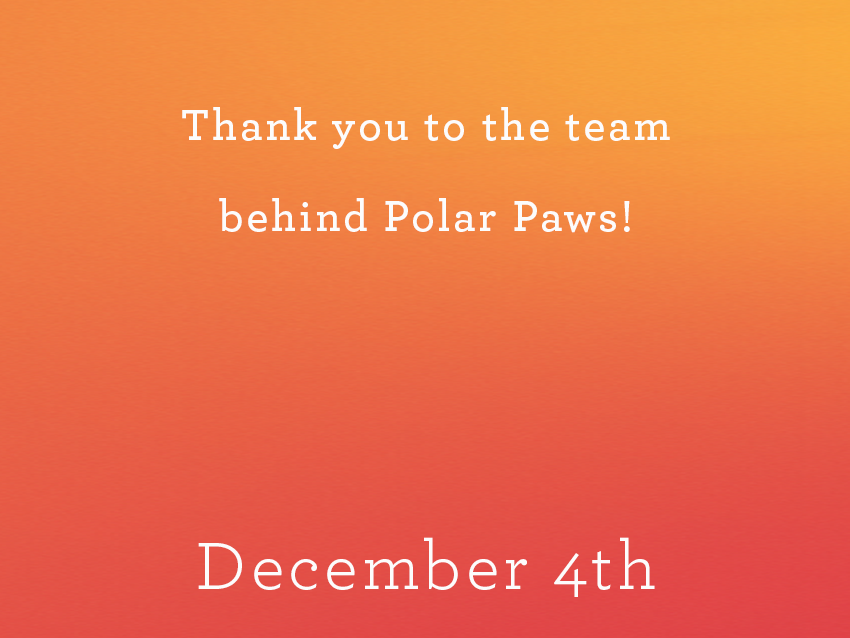 December 4, 2019
Thank you to the team behind Polar Paws
We're so excited to see our first Christmas game, Polar Paws, out in the world! Beautiful graphics, fun features, cute polar bears, and lots of Wilds – what more you could you wish for?
It's the season to give, so today we'd like to give a big thank you to the team who made this game happen. As always, you've done a fantastic job and we couldn't be happier with the result!
Thank you all:
Andrea, Andrew, Erik, Lucas, Tom and Yumiko!
<3
Tom Bernardes, Lead Artist: "The idea for Polar Paws came from classic 2D animations, as they usually have a cosy look that fits perfectly with the Christmas feeling we were going for with this game.
First, we did lots of research to gather as much reference material as possible. For my own inspiration, I looked for references on Pinterest and from entertainment that I've consumed over the years, like animated films that I like.
Then we started the sketching and concepting phase, before moving over to Photoshop to finalise the work. Even though we work digitally, it's no different than working traditionally with tools like pencils, ink, and paper. First, we sketch, and then we paint with tools that mimic analogue ones.
Drawing the characters is always the most fun part of the process for me, and it was the same with this game. I like to give the characters different personalities when I'm developing them. Also, the small animation we did in the Bonus symbol was super fun to create!"