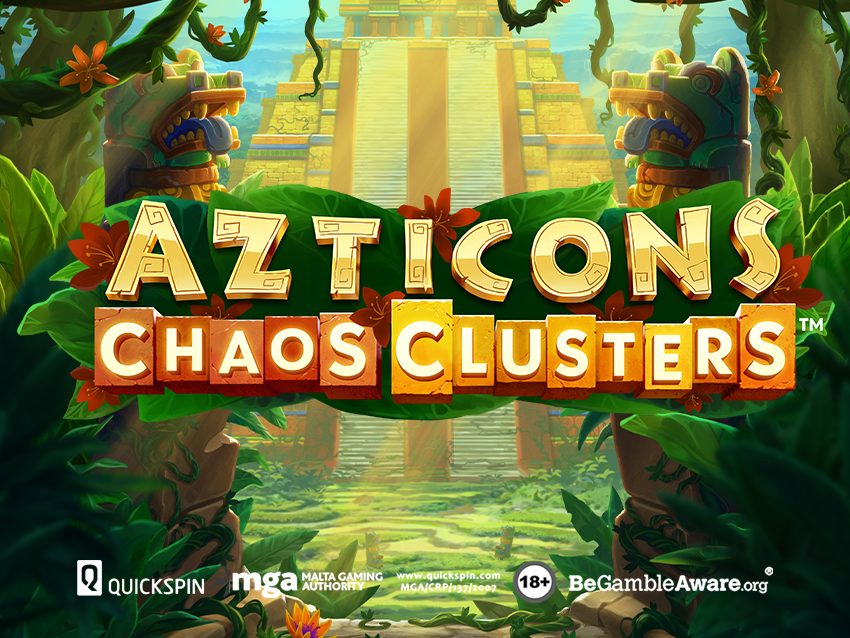 April 27, 2022
The process behind Azticons Chaos Clusters™ – an interview with Herbert Paradis, Producer
Herbert Paradis is the producer and product owner behind our highly anticipated game Azticons Chaos Clusters™. It's not every day you get to release a game with a brand new trademarked game mechanic, so we sat down for a chat to find out more about the process behind this game and what it was like to work on it.
The game looks amazing and it's really coming together. How are you feeling now when it's nearing the release date?
I'm feeling very excited, as it's been so much fun working on this game. Working with the team and seeing them all contribute within their fields of expertise to create this amazing product has been a great experience. It's always nice to get good feedback and reviews from operators and affiliates, and this time everyone has been extremely positive and excited about the game. And so am I, I can't wait for the 24th of May!
Can you tell us a bit more about the Chaos Clusters™ mechanic?
Chaos Clusters™ is Quickspin's second trademarked game mechanic. It's completely unique, with a cluster grid that holds symbols of different sizes. The connecting symbols in a cluster win only need to partially connect, either vertically or horizontally, which means you can get win combinations you've never seen before in a cluster game – a match made in heaven for anyone who loves this genre and wants tons of potential!
What type of player do you think will like Azticons Chaos Clusters™?
We've built a game that will cater to many different player types. It's a cluster game with great potential; the high max exposure of 25,000x is pretty unique for this genre and it's quite a survivable game. It also has a Bonus Buy feature, which feels like a must. There's so much potential with the progressive multiplier in the Free Spins Bonus and it really is something you have to experience. So we're expecting players to have a lot of fun, get a lot of bang for their buck, and enjoy all the features when playing!
There are three different math models to suit any market needs for our operators. In our experience, most operators run the 96% version in as many markets as they can, but there's also a 94% and an 87% version for when you need a healthy margin.
When you work with multiple RTPs, it's always a challenge to maintain the best possible experience for players and it's something we really try to perfect. It's important to us that players get a fun and entertaining experience when playing Quickspin games, and with Azticons Chaos Clusters™ I feel like we've really managed to keep the experience of the 94% and 87% models close to the 96% version.
And which is your favorite feature in Azticons Chaos Clusters™?
If I had to pick one, it would be the turning twins as this feature is perfect for the Chaos Clusters™ mechanic. With all the symbols coming in different sizes you can fit even more symbols into a cluster, which makes it so much more powerful. I have to say that I'm super proud of this game. I think the theme, the mechanic, and the features are perfect together!