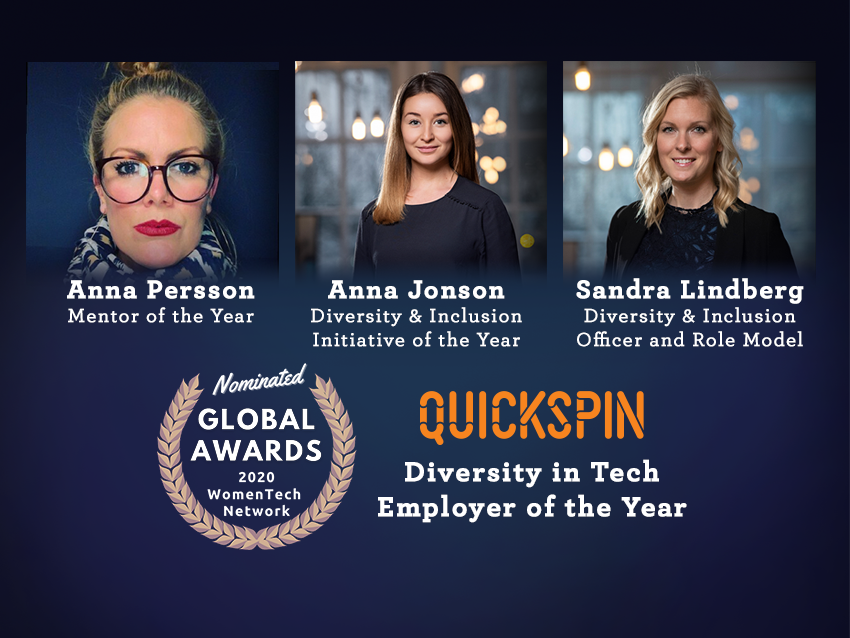 November 6, 2020
We're nominated for the WomenTech Global Awards 2020!
We are delighted to share that we received 4 prestigious nominations in the Women Tech Global Awards 2020! Quickspin as a company is nominated as Diversity in Tech Employer of the Year.
On top of that no less than three of our amazing employees are nominated. We are about these exciting awards.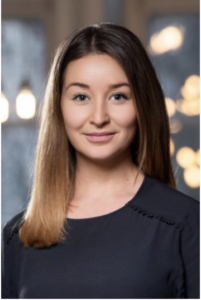 Anna Jonson
Marketing Coordinator
Nominated for 'Diversity and Inclusion Initiative of the Year'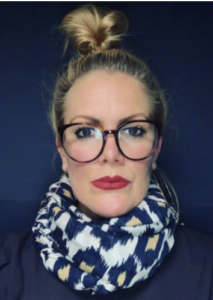 Anna Persson
Head of Art
Nominated for 'Mentor of the Year'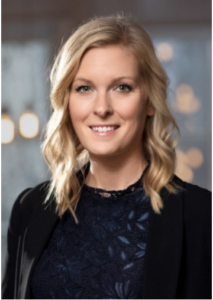 Sandra Lindberg
Chief People Officer
Nominated for 'Diversity & Inclusion Officer / Role Model'
WomenTech Network is a global platform powered by Coding Girls, Tech Family Ventures and Tallocate promoting diversity in tech, leadership and entrepreneurship.
Their events are focusing on diversity talks, networking, interviews and exploration, while connecting female tech talent like engineers, data scientists, designers, product managers and other tech-roles with opportunities at companies that share the same values and put diversity as their top priority.
We look forward to the finalists being announced and wish everyone the best of luck!