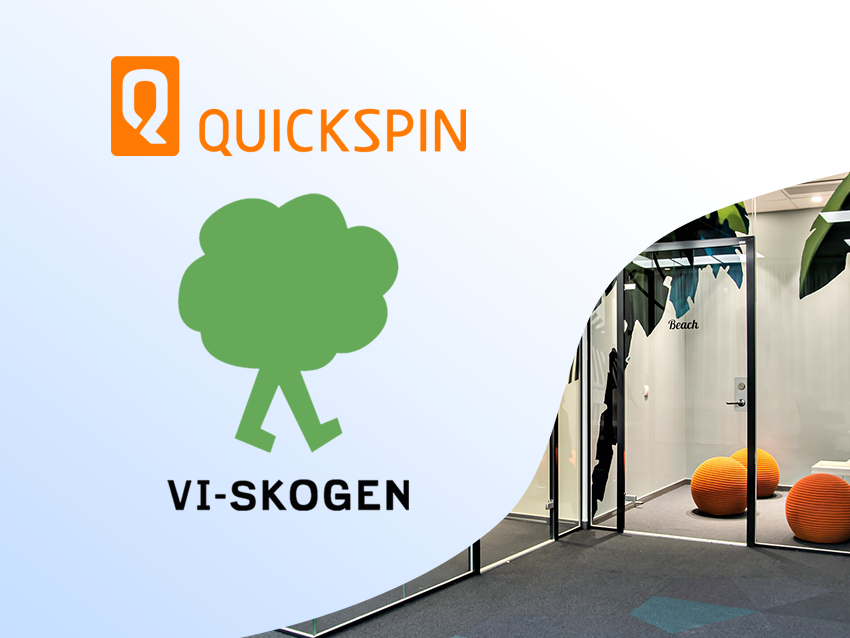 March 18, 2022
When we grow, the forest grows – planting trees for new employees to fight poverty and climate change
At Quickspin, Corporate Social Responsibility isn't just a fancy phrase that we throw around at business events and in recruitment situations. Our focus on CSR is deeply rooted in who we are, which is why we're aligned with several of the sustainable development goals adopted by all United Nations members – a shared blueprint for peace and prosperity for people and the planet, now and in the future.  
Planting trees together with Viskogen 
Planting trees is a way for us to help the planet and support goal number 15 on the list: Life on Land. You can read more about these UN goals here.  
Since 2019 we work with the Swedish aid organization Viskogen, who plant trees to fight poverty and improve the environment and the lives of people in eastern Africa. The trees are planted in four countries situated around Lake Victoria: Kenya, Rwanda, Uganda, and Tanzania. 
Besides planting a tree for each new employee since 2019, we've also donated an extra 250 trees in 2020 and an additional 5,000 trees in 2021, on behalf of one of the winners of our annual 'Motionsrace' ('exercise race').   
Why plant trees? 
Planting trees has enormous benefits for the communities in eastern Africa. It provides food for people and animals, job opportunities, shadow from sunlight, and a natural ecosystem that's more resilient to climate change. Below is an extract from Viskogen's website on the importance of Agroforestry (our translation): 
"The method works by letting trees grow among crops and livestock, so all parties can benefit from each other. The trees provide shade, food for the animals, compost material – and more moisture in the soil. An agroforestry tree actually contributes with more water than it consumes.  
Agroforestry helps restore a natural ecosystem. The result is larger harvests, a more enjoyable climate, and increased resilience against the effects of climate change."  
Matilda Boman, People Partner at Quickspin: "At Quickspin, Corporate Social Responsibility is something we care deeply about, and we have a strong focus on many of the sustainable development goals adopted by all United Nations members. By planting trees together with Viskogen, we help fight poverty and improve the environment in several countries in eastern Africa. Each time someone joins the Quickspin family, we give them the gift of planting a tree on their behalf – it's a great way to say thanks for being a Quickspin employee while helping the people who need it the most."