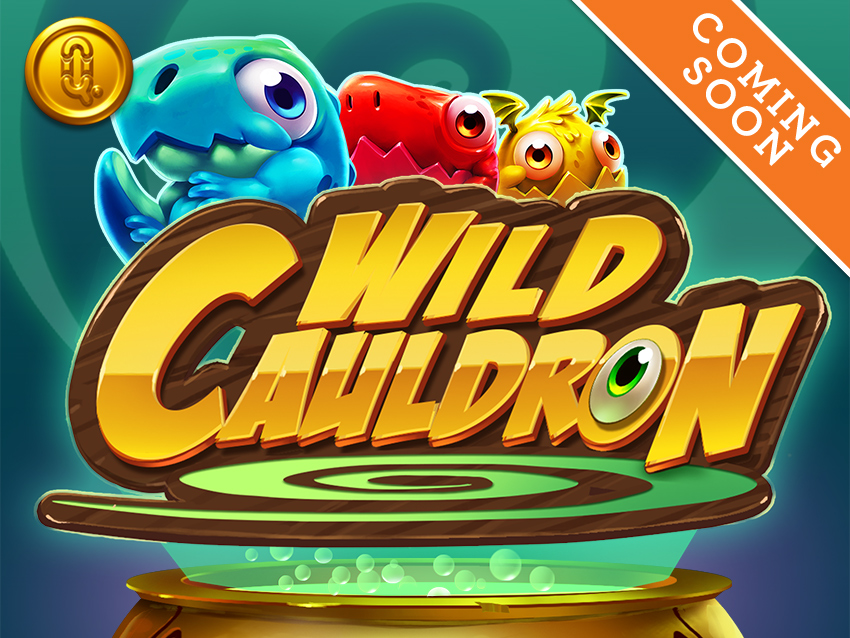 January 31, 2020
Wild Cauldron - Get to know the game
Prepare to be spellbound by our magical February release Wild Cauldron! This slot boasts tons of exciting features, like fresh tumble mechanics, locked symbols, expanding reels, a Multiplier, and a Free Spins Bonus.
And one of the features is completely unique: a traditional avalanche game will blow out all the winning symbols and keep the non-winning ones, whereas this game does the opposite – it keeps the winning symbols and removes the non-winning ones!
Features
Locking Symbol Tumble
A winning line will trigger the Locking Symbol Tumble! During this feature, any winning combination will be locked and accumulated at the bottom of the reels. All non-winning symbols are removed and swiftly replaced by new symbols that tumble in.
And each win will increase the number of bet ways, which can go all the way up to 262,144!
Expanding Ways
Every tumble that gives you a winning combination of symbols will increase the number of bet ways in the tumble sequence! It will add 1 additional row of symbols, with a maximum total of 8 rows, which means that the game becomes an 8×6 grid at maximum expansion.
The reels reset themselves at the end of each tumble sequence, and the sequence ends when there are no more winning combinations.
Free Spins
When you get 4 or more Bonus Scatter symbols in a single tumble sequence, it will trigger the Free Spins Bonus! The number of Free Spins depends on the number of Scatter symbols in the trigger (the maximum number of Scatter symbols is 6, which will give you 12 free spins).
Inside the Free Spins Bonus, 2 additional Scatter symbols in a spin will give you 2 more Free Spins. The Expanded Ways and Win Multipliers are both persistent between spins for the entire duration of the bonus game.
Win Multiplier
If you get a Wild symbol on the reels during a tumble sequence, it will increase the Win Multiplier by 1! The multiplier can go as high as up to 7 for a single spin. The multiplier will reset at the end of the tumble sequence.