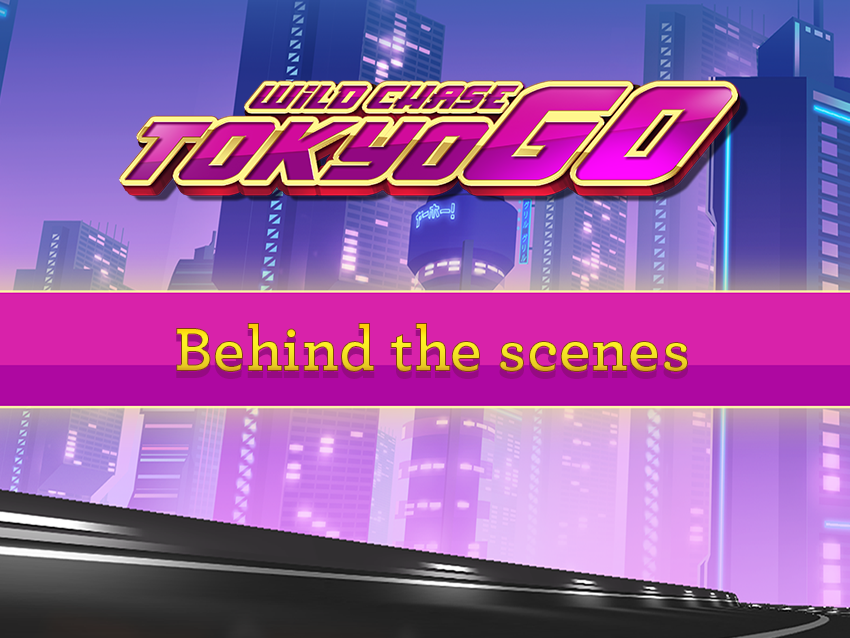 September 30, 2019
Wild Chase: Tokyo Go - behind the scenes
Wild Chase: Tokyo Go is a high-octane adventure that puts you right in the middle of an action-filled heist in the Japanese capital! To find out what it was like to work on this game, we've sat down for a chat with one of the team members.
Read on to find out what he had to say about his experience and why the Super Respin feature is his favourite part of the game!
Interview with team member
Kostiantyn Bokov, Senior Game Developer: "We all loved our game The Wild Chase, so we decided that it would be really fun to create a sequel – Wild Chase: Tokyo Go. We came up with a story about four thieves who are robbing a bank in Tokyo and escaping the police, and we wanted it to be a fast-paced street racing theme with lots of speed effects. The film series 'The Fast and the Furious' was one of the strongest inspirations behind this slot.
One of the most challenging parts when designing this game was to create a 3D look with our current 2D implementation, and I learned a lot in the process. Joel helped me out by making some 3D models in Maya – for a car, a road, the particle effects in the streaks of the neon lights, and the skyscraper parallax effect – so that I could place them easily into the game and animate them. It was an amazing experience achieving the 3D look with PIXI 2D meshes, and it could be a great start for some full 3D development in the future!
My favourite part in this game is the Super Respin feature, which starts with the car chase animation and transitions into a sequence where you watch the screen fill up with reel after reel and fast-moving neon lights – it really feels like you're speeding down the highway!"
Quickspin Promote and markets
Wild Chase: Tokyo Go will be available in all markets where Quickspin is currently present, including the Swedish market. And you can always add some extra excitement for your players with one of the gamification tools in our Quickspin Promote catalogue!
Herbert Paradis, Head of CRM: "Wild Chase: Tokyo Go is an action-filled and fast-paced slot, so why not use a tournament for an extra thrilling gaming experience? Let your players race through Tokyo as they compete to snag a place at the top of the leader board! Tournaments is the perfect customer retention tool as it adds even more excitement to the game, with an additional layer of interactivity that players love."