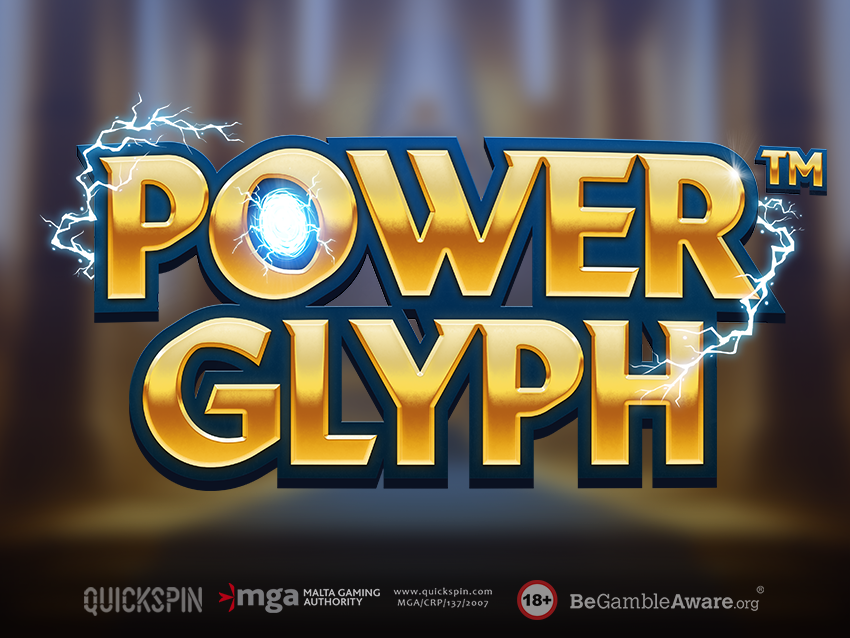 May 31, 2021
Quickspin's Power Glyph feature is now a trademarked branded mechanic
We've got some very exciting news to share: Quickspin's Power Glyph symbol is now a trademarked feature, making it our first 'branded mechanic'! This new key game mechanic has been used in multiple cluster game titles, including Golden Glyph and Ghost Glyph.
As it's quickly become one of our most popular features, with extremely positive feedback from players as well as operators, we've decided to trademark this unique mechanic and make it exclusive to us.
The next game up to boast the Power Glyph TM feature is Golden Glyph 2, but we're planning on expanding its usage in upcoming titles, stretching beyond the cluster game genre.
Clint Andersson, Producer, said: "As we've been developing our cluster games over the last couple of years, starting with the first Golden Glyph title, the idea to trademark this feature is an idea that's been growing organically throughout our discussions. I'm super proud of this feature and all the cluster games that make use of it, which I'm lucky to have produced together with my team, and it's great to see that our players and partners have loved our cluster games as much as we'd hoped for!"
Daniel Lindberg, Quickspin CEO, said: "Branding this game mechanic and having it officially trademarked is a part of our on-going strategy at Quickspin. I'm really proud of Clint's initiative to take our product to the next level, as the cluster games series and the Power Glyph feature have had a huge positive impact on our development, allowing us to break new ground. Trademarking this awesome game mechanic was a no-brainer."
About the Power Glyph feature
The Power Glyph is used as a key game mechanic in 3 of our Cluster games at the time of writing. There are two main elements used in the Power Glyph key game mechanic:
The Power Glyph Symbol
The Power-Up Stack
The Power Glyph Symbol
Activates the first feature inside the power-up stack if it's involved in a winning combination
Substitutes for all symbol types except for Scatter/Bonus symbols
Possible to spin in on reels
Possible to spawn from a win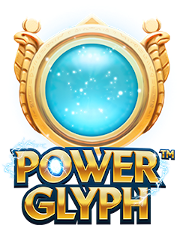 Power-Up Stack
Contains any set and number of game features
Visible at the start of the game round
Game feature is activated when the Power Glyph is involved in a winning combination
Possible to trigger activated feature immediately
Possible to trigger activated feature only when an inactive screen occurs

* The Power Glyph key game mechanic is not limited to use in the Power-Up Stack.
Example of a Power-up Stack used in a previous Quickspin game: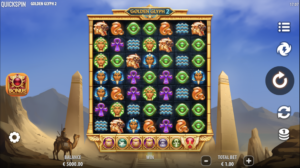 Golden Glyph 2!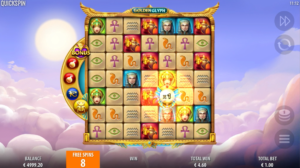 Golden Glyph!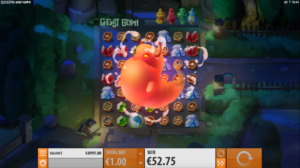 Ghost Glyph!