The Achievement Engine adds an additional layer of game play, with the goal of giving back a portion of the player's expected losses.
This promotional tool has 4 levels, which all pay out rewards. The players access their achievements page inside the game, and they can use it to track their progress and to claim or use their rewards. These rewards are paid out as Quickspin tokens, which the players can use to trigger the main feature of the game (usually a Free Spins bonus game). So, achievements are like a little backdoor to the main feature that all players chase!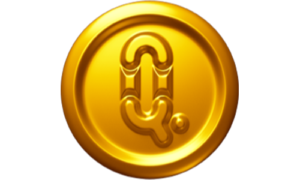 Because the Achievement Engine lets your players complete achievements on different levels, it's a fantastic tool that encourages your players to engage with slot games like never before. It's a relatively simple tool, but don't let appearances fool you – this little thing packs a punch.