You can use these game events for tons of different promotions, or to create your own awesome loyalty program. And because you get all the data in real time, it's the perfect tool to create contests and other fun bonus activities.
When a game event happens during a player's spin, the platform automatically notifies your system. So, it's super easy for your system to keep track of the events, and to trigger rewards for your players when they meet certain milestones. It's the perfect tool to keep your players entertained!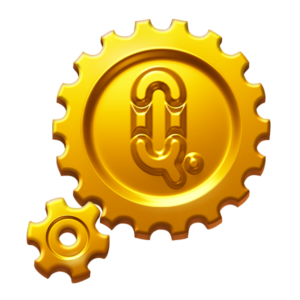 Example:
Tournaments
Our game events are perfect for tournaments, as they're great tools for measuring a player's success.
The standard way to run tournaments is usually by looking at the amounts of spins played in a game, or by looking at the net score achieved by a player (either for a boxed amount of spins, or for all spins combined).
But with our game events, you can build upon the strengths of the game – and you can give it a little bit of a twist too. Say the player gets really close to a big win in-game (but miss it), then you can set it up so that they at least get a nice boost in the tournament. This creates a positive situation where the player always wins!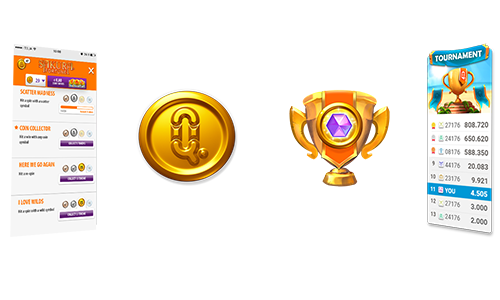 Achievements
As you probably know, achievements have been around for a long time. They're great for giving the players that little extra incentive within the games they love, and you as the operator the tools you need to create a kind of digital persona. This gives the player even more reason to be more connected to your brand.
Achievements can come in many shapes and forms, but the most basic approach is a trophy room or a badge collection that the player unlocks when they hit a game event. These can be cosmetic or hold real value. Either way, it will definitely give your players a much more fun gaming experience!